Olivia Haettmark
Olivia Haettmark is a cycling enthusiast from Sweden. She currently resides in Singapore and works as an interior designer. She is well known for her Instagram where she shares pictures from her rides.
Always an Athlete
Starting dancing at the age of 10, she had her first taste of leading a fitness lifestyle. Olivia stopped dancing at the age of 17 and then mostly focused on running and gym workouts to achieve her fitness goals. She chose to stay non-competitive. Things changed however when Covid-19 struck. She began watching videos from Globabl Cycling Network and purchased her first bicycle.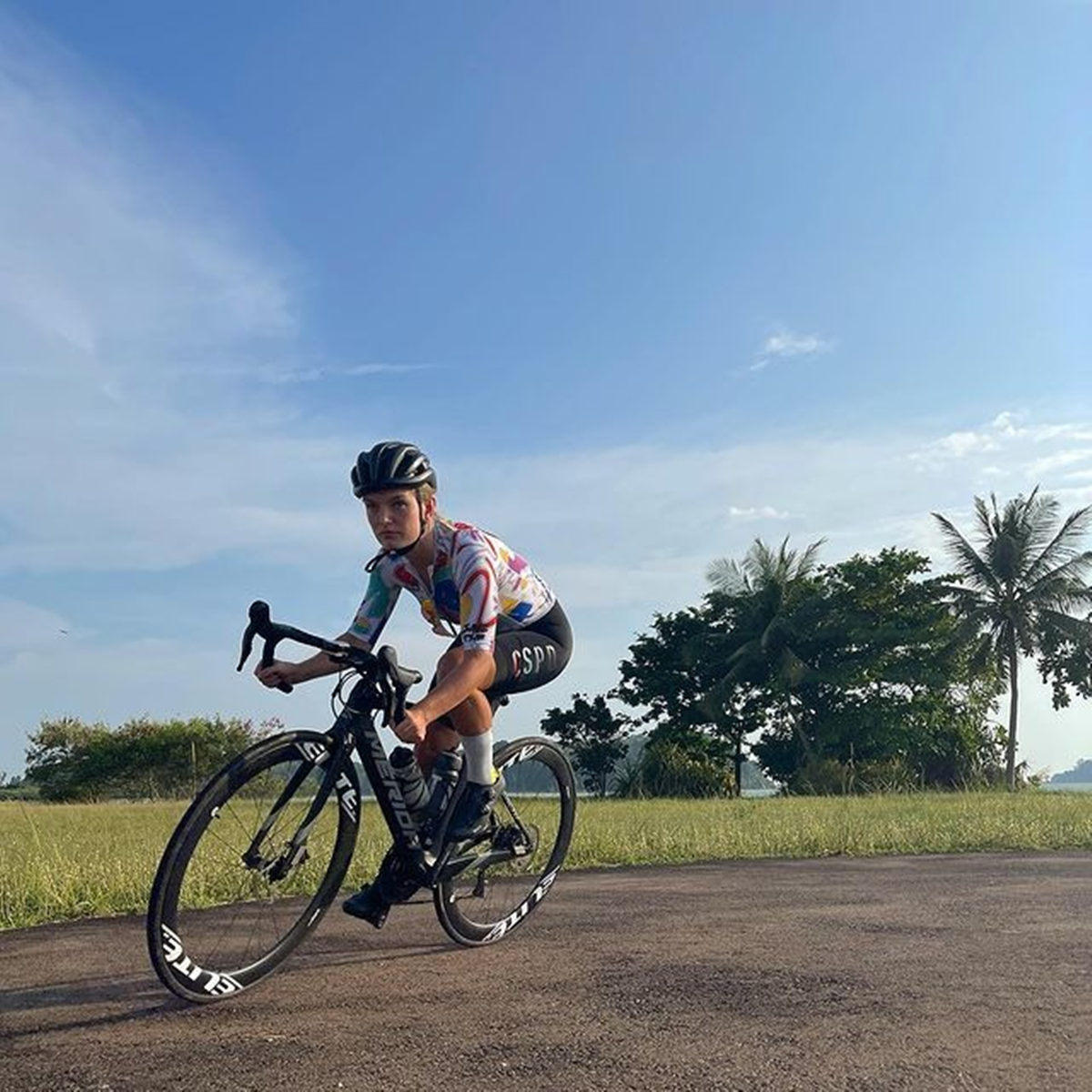 Falling in Love with Cycling
In her first week of riding in October of 2020, she rode for roughly 200 kilometers, including some riding with her friends who had also recently purchased bikes. Currently, she rides between 3-5 days per week.
It's not About the Bike
She sees cycling as a social activity that is different than others, as people of different abilities can ride together and chat or not chat. It brings people together. Through cycling, she has met many new friends with similar hobbies and interests.
Long Distance Cycling
While she remains non-competitive in sport, Olivia attended an Audax 300 event in Singapore. She praised the strong female riders in the event. For this event, aside from break time, she managed to be the fastest female athlete achieving an average riding speed of 30.2km/hr with a riding time of 9hr56min, quite an impressive feat for cycling for less than 2 years.
The Best is yet to Come
She has been riding Elitewheels' Marvel wheels for the majority of her cycling journey and has recently started riding Drive wheels. She is an inspiration to many female and new riders, and we look forward to seeing more of her cycling adventures in the beautiful country of Singapore.