Elitewheels Discount Codes
Where can I find a discount code?
How do I use a discount code?
What happens if my discount code doesn't work?
The following are the official answers from Elitewheels.
About Elitewheels Discount Codes
To be more inclusive and in order to make our offerings available to more cycling enthusiasts, we provide discount codes to allow fellow riders to order wheels at a lower price.
We offer new discount during sales events. The content creators we work with are also offered discount codes that they can offer to their audience.
Different Kinds of Elitewheels Discount Codes
Influencer/Sales Events
How to Get an Elitewheels Discount Code
Discount codes for sales events may be made available in website articles and images, as well as Instagram, Facebook, and Twitter posts. By following Elitewheels' official social media accounts, you will be informed of these sales events and the discount codes associated with them. Furthermore, you may follow or contact content creators we have partnered with for information about their discount codes.
How to Use Elitewheels Discount Codes
1, Choose the wheelset(s) you would like to buy.

2, Click "Buy now", and it will be added to your shopping cart.

3, In the box to the left of the "Apply coupon" button, enter the discount code. Then press the "Apply coupon" 

4, After clicking "Apply coupon," the name of the discount code, the amount discounted, and the new total will all be displayed.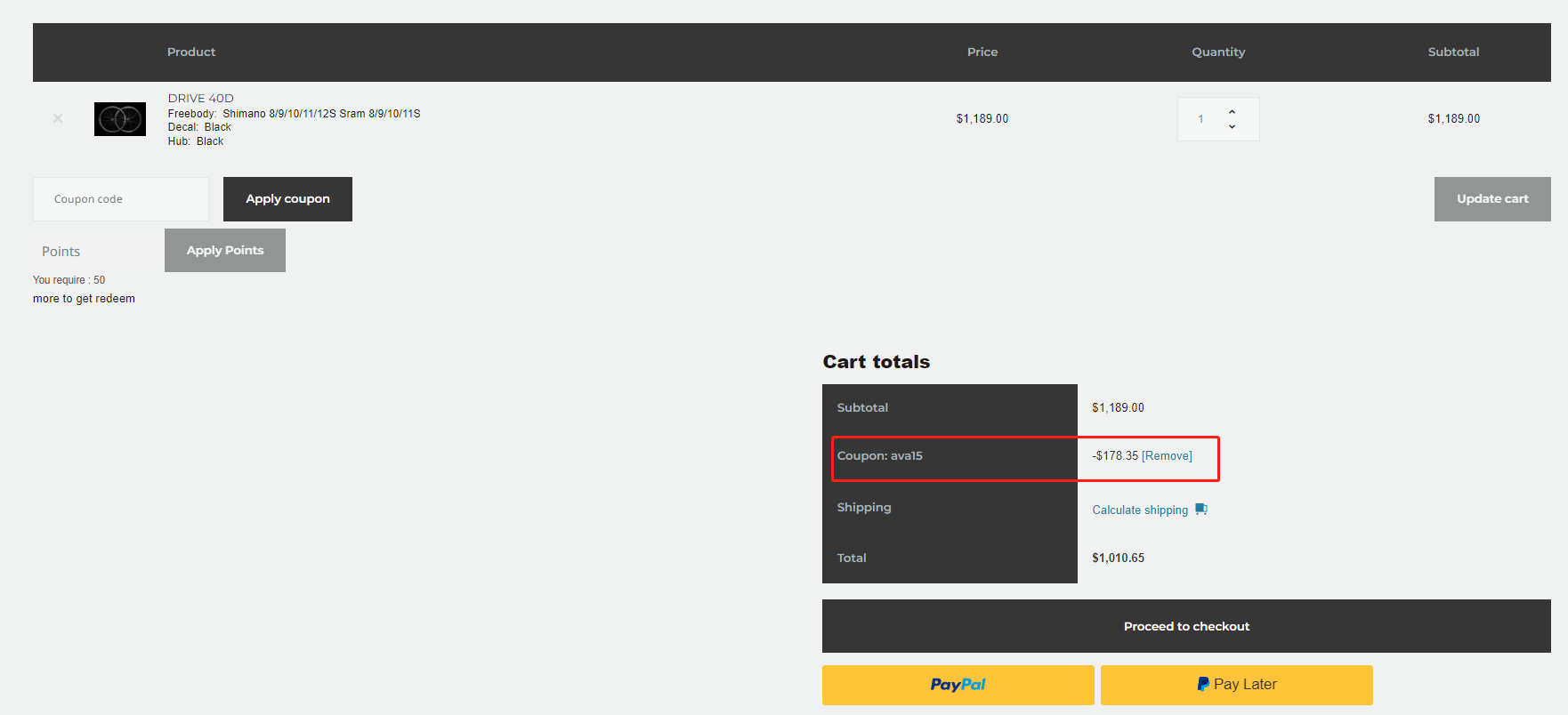 5, Finally, after checking the details of your discounted order, click "Proceed to checkout." You will then be directed to a page where you can make the payment and checkout.
Why Can't I Use My Discount Code?
Some products sold by Elitewheels cannot be discounted. Each discountable product has a predefined discount limit. If the limit is exceeded, adding a discount code will not be possible.
Discount codes may be limited time only or may have an order limit. They also may also have other conditions and limitations dictating their use.
For information regarding how to obtain and/or use a discount code, please contact us through the LiveChat.