Description
| | |
| --- | --- |
| Rim | |
| Series | Gnar |
| Wheel Size | 29″ |
| Tire Compatibility | Tubeless |
| Rim Depth | 24.5mm |
| Inner Width | 30mm |
| Outer Width | 37mm |
| Rim Profile | Asymmetric |
| Offset | 3.5mm |
| Bead Type | Hookless |
| | |
| --- | --- |
| Other | |
| Assembly Method | Handbuilt |
| Rim Finish | Glossy Black |
| Max Tire Pressure | 50psi/3.4bar |
| Extras | Rim Tape(Installed), Tubeless Valves(Installed) |
| Weight (Pair) | 1615g ±30g |
| Rider Weight Limit | 275lbs/125kg |
| Recommended Tire Sizes | 2.2″-3.1″ |
| Intended Use | Cross Country / Trail/ All Mountain / e-MTB |
| ERD | 590mm |
| | |
| --- | --- |
| Hub | |
| Front Hub Spacing | 15x100mm / 15x110mm |
| Rear Hub Spacing | 12x142mm / 12x148mm |
| Bearing | Please see FAQ data on the product page |
| Brake Compatibility | Disc (6-bolt) |
| Freehub Type | 8 Pawls 80T/320POE |
| Freehub Compatibility | Shimano HG / SRAM XD / Shimano MS |
| | |
| --- | --- |
| Spoke | |
| Front Spoke Pattern | 3X/3X |
| Rear Spoke Pattern | 3X/3X |
| Spoke Count | 28F/28R |
| Spoke Type | Sapim CX-Ray |
| Nipple Type | Sapim Secure Lock |
29er Gnar Trail Emtb Carbon Wheelset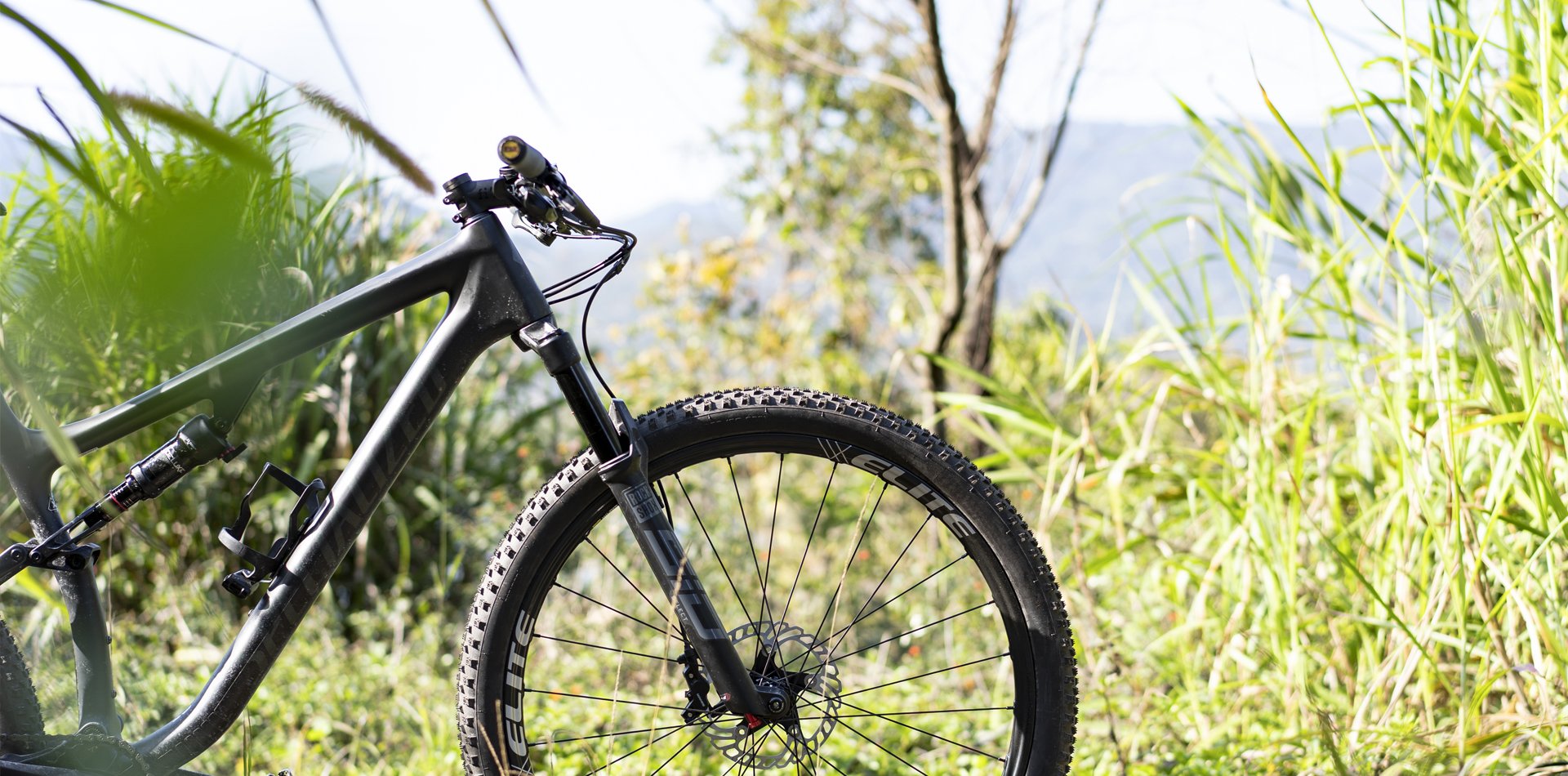 RIM
Elitewheels has left no stone unturned when designing the 29er Gnar Trail's rim. The asymmetric rim profile of the 29er Gnar Trail leads to better stress balance, greater lateral stiffness, and strength at the spoke holes.
38 layers of carbon fiber are placed at each spoke hole to offer reinforcement. This further improves the strength and stiffness of the rim. The rim bead has been made 17% thicker to improve impact resistance
In addition, during the rim production process, internal inflatable bladders from a special material are used to produce smoother walls, eliminating wrinkles and voids, allowing for an even stronger and more reliable rim that can be made lighter, as over-engineering is not necessary. We use genuine Toray T700 and T800 carbon fiber, which is superior to generic varieties in terms of weight and impact resistance.
But these are not just words. Using our custom impact test rig, we can demonstrate how the rim's design and manufacture stacks up. The measured impact energy (J) at first sign of failure is 126 Joules, giving you peace of mind that the Gnar Trail 29er truly is a rugged wheel.
The rims are designed to make fitting tubeless hookless wheels simple, requiring just a floor pump.
HUB
The Elitewheels Frequency hubs are made of 6061 aluminum alloy and feature S&S 6903(Hubs), S&S 17287(Freehub) Bearing. These large bearings in the front and rear hubs offer an increased contact area, providing a better force distribution, resulting in lower rolling resistance and better durability.
Both the front and rear hubs are forged and then machined using our own Fanuc CNC equipment. The rear hub features an engagement system of 8 pawls and 80 ratchets. Pawls are staggered into 4 groups of 2 pawls. The other pawls are simultaneously preloaded. This allows for 320 true points (or 1.125º)  of engagement. This means exceptionally fast and efficient power transfer no matter the riding you do. Each pawl has two claws, spreading the driving force over a larger surface area, therefore maximizing the contact points and extending the life of the freehub.
Hub servicing has been made easy with no need for special tools.
SPOKES
Sapim CX-Ray spokes come standard. We take precautions to ensure that spoke windup is minimized, so wheels don't go out of true. After the initial truing, the wheel is stress relieved. This process is repeated again. The wheels are stress relieved a total of 16 times. We see this as an essential quality control standard. As a result, our wheels are guaranteed to stay within 0.2mm of true.
The 3.5mm spoke offset minimizes the right and left spoke tension difference. This makes for a stronger and more laterally stiff wheel, giving you more control.
EMTB
The 29er Gnar Trail has been designed to be used on eMTBs. In order to deal with the additional stresses wheels are subjected to during eMTB riding, this wheelset has been designed from the ground up. The rear wheel has been carefully engineered to handle the additional torque from an electric motor. Extra reinforcement has also been added to improve impact resistance when encountering obstacles.