New Sponsored Team
In addition to sponsoring teams like HRE Mazowsze Serce Polski and China Glory Continental Cycling Team, both of whom have multiple former ProTour and WorldTour riders as well as up-and-coming riders, Elitewheels has set its sights on a team with a younger group of riders with a lot of potential. This group of riders belongs to Cycling Team Kranj. The team has been around since 2001 and has produced some of Europe's top cyclists.
Currently, all of the team's 12 riders are all 21 years old or younger but are racing in competitive events throughout Europe.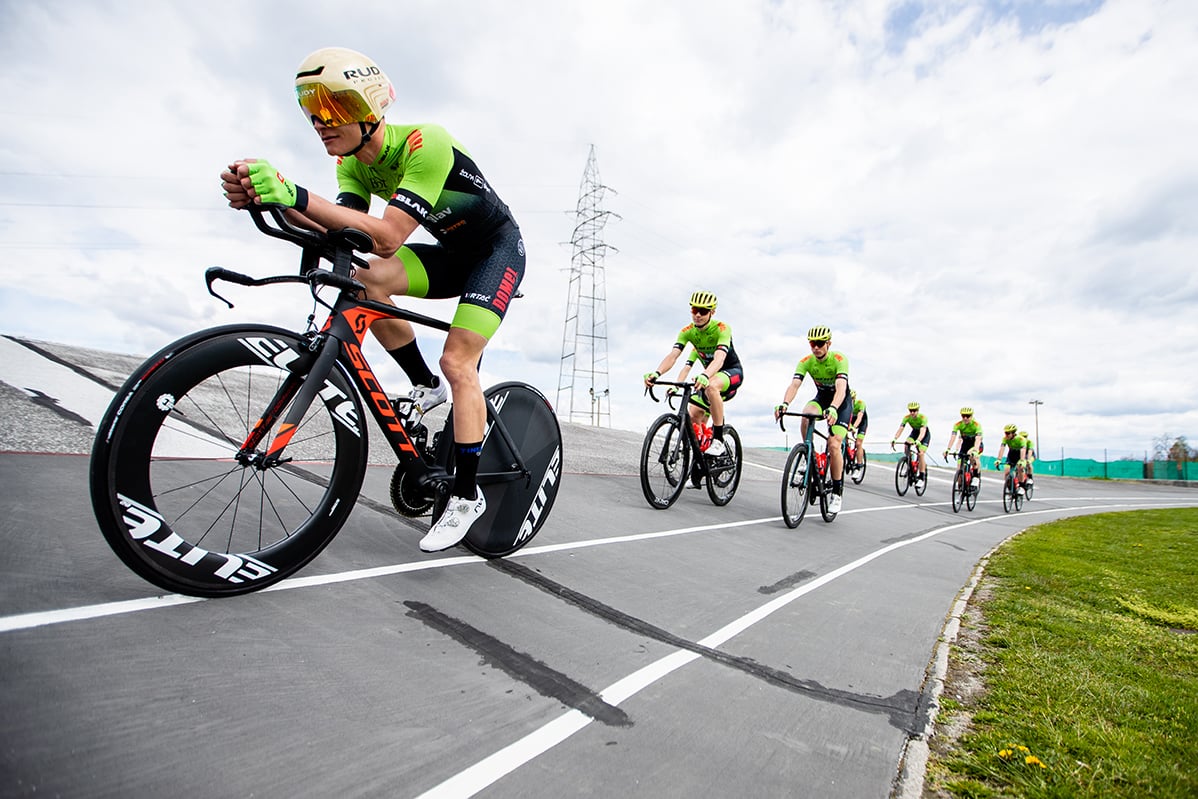 Start of the Season
This season, their race season has been busy with races in Croatia, Italy, Serbia, Belgium, and home in Slovenia.
The team has participated in a dozen races so far. The team started racing at the Umag Trophy in Croatia. They later entered into three races in their home country of Slovenia. These races were the Istrian Spring Trophy, where rider Luka Ziherl achieved an impressive 13th place finish.  GP Goriska & Vipava Valley as well as GP Adria Mobil were also on the Kranj's agenda.
Italy and Serbia
Afterwards, the team headed to Italy. This season they participated in five races in this Southern European nation. These competitive races included the Trofeo Piva, the Giro del Belvedere, G.P. Palio del Reioto, GP Industria and Comercio, and Gran Premio della Liberazione.
The young riders of the team took things up a notch when racing in Serbia. At the Belgrade Banjaluka, Teo Pecnik and Vid Jeromel achieved 6th and 7th in the Youth Classification, attaining 30th and 32nd in the Overall. At this time, Vid was just shy of his 20th birthday.
Belgium and Poland
Next up was a race in Belgium, the Gent-Wevelgem, as as well as another in Poland, the Carpathian Couriers Race in Memory of Waclaw Felczak.
Cutting Edge Wheels
The season has many more races to go. It is clear that the young rider's have potential. They are using our Drive series wheelsets, some of the lightest and stiffest wheels in pro racing. This will give them the edge when it comes to the sprinting, handling, and climbing