Hole Drilling
On carbon bicycle rims, there are typically four different types of holes. Smooth hole drilling into the rim is important as it can affect wheel tension, force transmission, as well as ease of wheel building. In order to produce excellent wheels and rims, Elitewheels takes special care in hole drilling in order to ensure the integrity of its carbon wheels. Let's take a look at which holes you will encounter.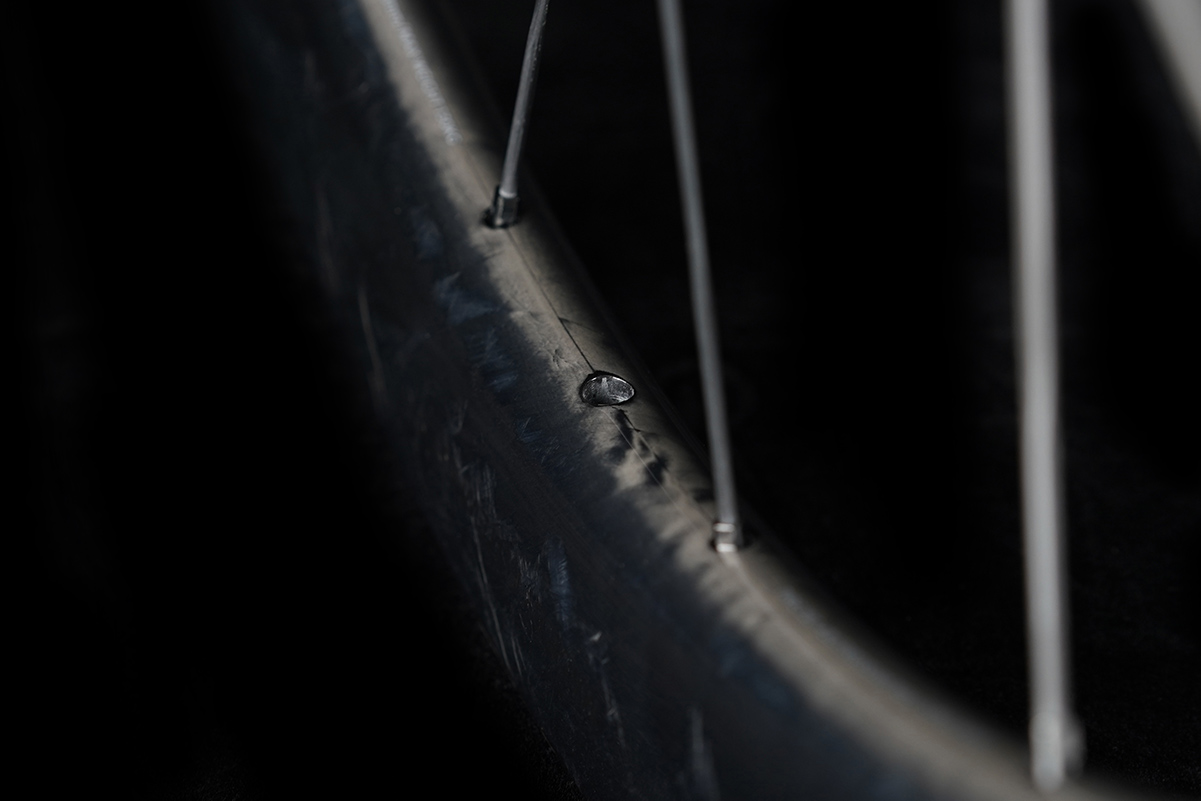 Valve Holes
On most carbon bike rims, there are two kinds of valves, Presta and Schrader. Presta Valves are most common for road, time trial, and MTB, and gravel applications. They have a 6.5mm valve diameter. This is our default valve hole size on all rims. Nowadays, Schrader valves are most common on BMX bikes and vehicles.
Nipple Holes
At Elitewheels, all of ours carbon wheels feature external nipples. Their diameter is 4.5mm. This is opposed to internal nipples which have smaller holes, typically with a diameter of 2.5mm. Both systems are tried and tested, and both have their advantages and disadvantages.
For our rims, the area around the nipples is reinforced, making it stronger. Having external nipples makes maintenance much easier when truing the wheel. They do not require you to remove the tire and rim tape to adjust the nipples. At Elitewheels, our Drive and Marvel series wheels have nipple holes that are drilled at specific angles according to the hub flange, allowing for the nipple to pull in a straight line with the spoke. The results in fewer broken spokes and nipples, as there is less stress.
Spoke Access Holes
The purpose of access holes in carbon wheels are so that the nipple can be fed through the rim to connect with the spokes. This is done during wheelbuilding. Depending on our wheels, these holes may be centered, staggered, or offset.
Drain Holes
Last but not least is drain holes. On carbon rims, they are typically located 90 degrees or 180 degrees from the valve. The purpose of this is to allow water that has entered through the valve and spoke holes to escape. This is done, as when riding, the centrifugal force of the wheels pushes the water to the level of the drain hole, letting it come out.
At Elitewheels, we feature this on our wheels to prevent the accumulation of water inside the rim. They are small, just 2.5mm in diameter, just like the other holes we drill into our rims, it is reinforced.