Making a Better Wheel
Our engineering team has worked tirelessly to improve the performacne of the Drive 50D and 50V, analyzing every piece of data and making tweeks accordingly.
For cyclists, aerodynamics is the most significant force that impacts our riding. As a result, our engineers have spent weeks simulating the wheels peformance using our CFD program. The speed range has ranged from 20-90kph.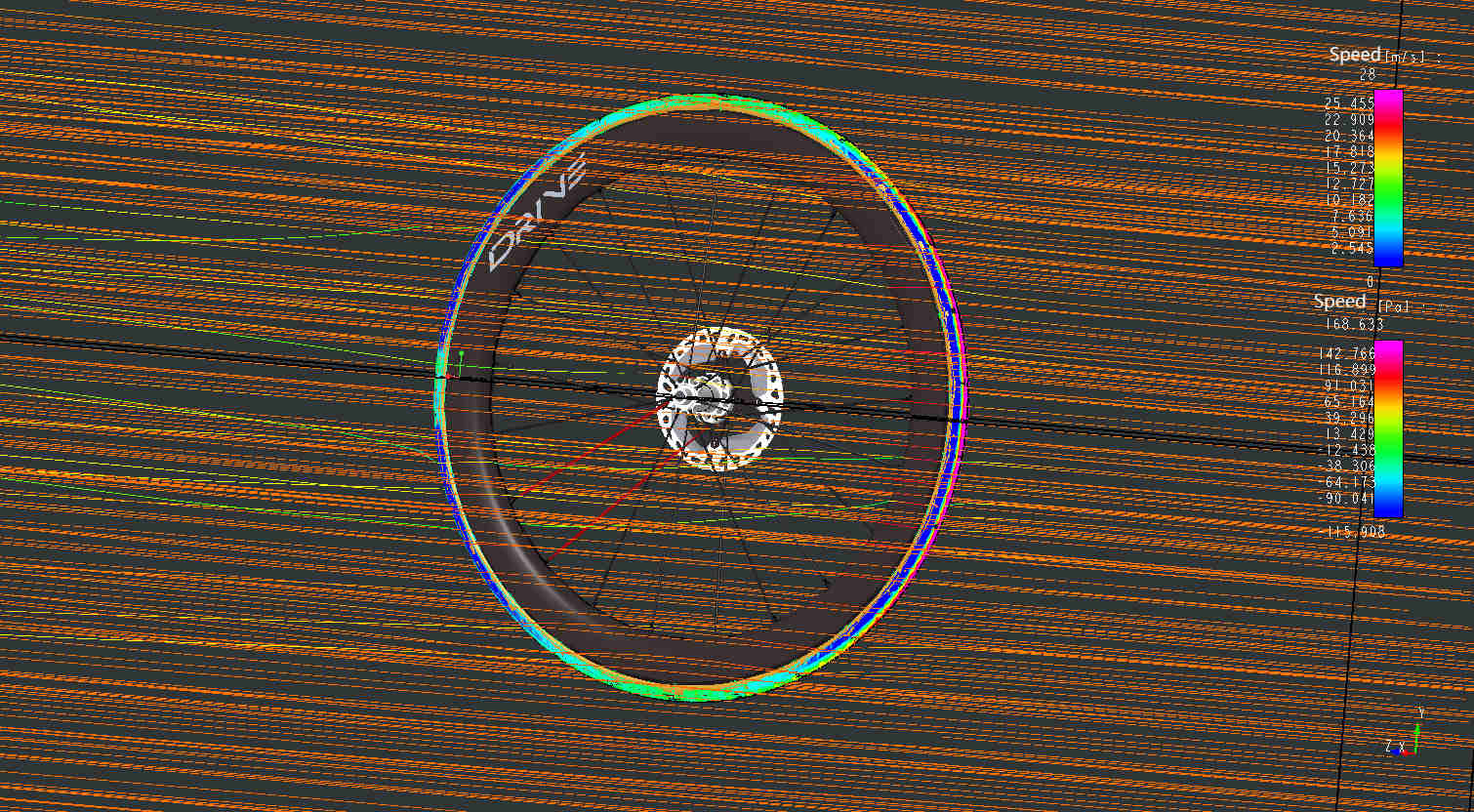 * All the data came from Elitewheels lab
The 50D and 50V wheelsets also feature aero bladed carbon spokes and ceramic bearings. These along with the aerodynamic optimization using CFD make for superfast wheelsets fit for even the highest levels of racing.