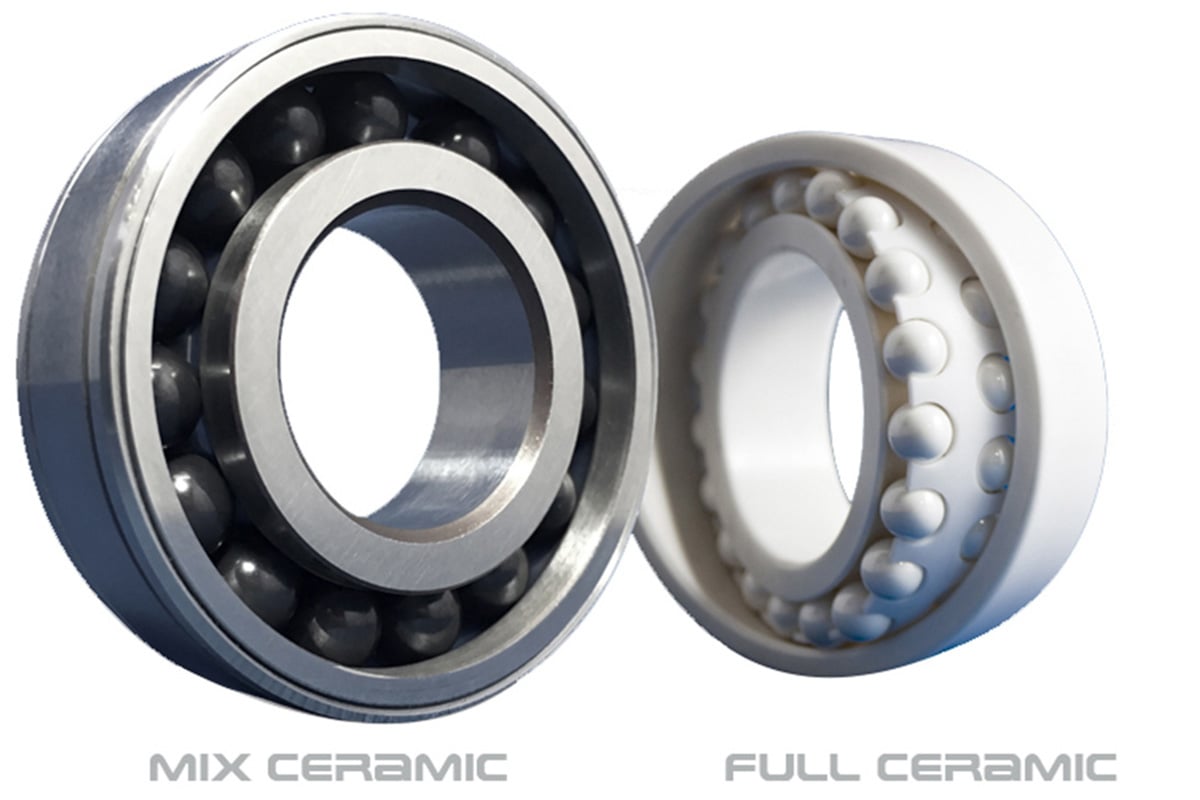 Ceramic Bearing Options
There are two different types of ceramic bearings. A full ceramic bearing has both ceramic ball bearings and races. The type of bearing that is more commonly found bicycle hubs is in fact a mixed ceramic one. The races are made of steel, and the balls are ceramic. This combination allows bearings to run at higher speeds
The Benefits of Ceramic Bearings
Ceramic bearings have two main benefits. The first is that they can reduce rolling resistance. The other is that they can increase the lifespan of components. There is another minor benefit, which is they can weight up to 50% less than steel bearings.
When it comes to rolling resistance, ceramic bearings can be made to be more spherical. This means that they can carry rider loads without stressing balls or races, leading to better less need for lubrication and better performance. Ceramic balls are also 3-5x harder than steel bearings and can therefore withstand more force. Furthermore, they insulate steel races. When using steel bearings, if there is contamination inside for a prolonged amount of time, corrosive wear can occur. Mixed ceramic bearings do not suffer from this problem.
Not All Ceramic Bearings are Created Equal
In theory, ceramic bearings should offer lower rolling resistance and an increased lifespan. However, that is not always the case considering bearing brands, quality level, and riding conditions. Some ceramic bearings are worse than steel bearing counterparts. Some brands don't use high-quality ceramic balls or meet the ISO 9001 manufacturing standards. These require heavier grease and perform poorly. Elitewheels only chooses high-quality ceramic bearings for its hubs, for example S&S. Information on each wheelset's bearings can be found on their individual product pages.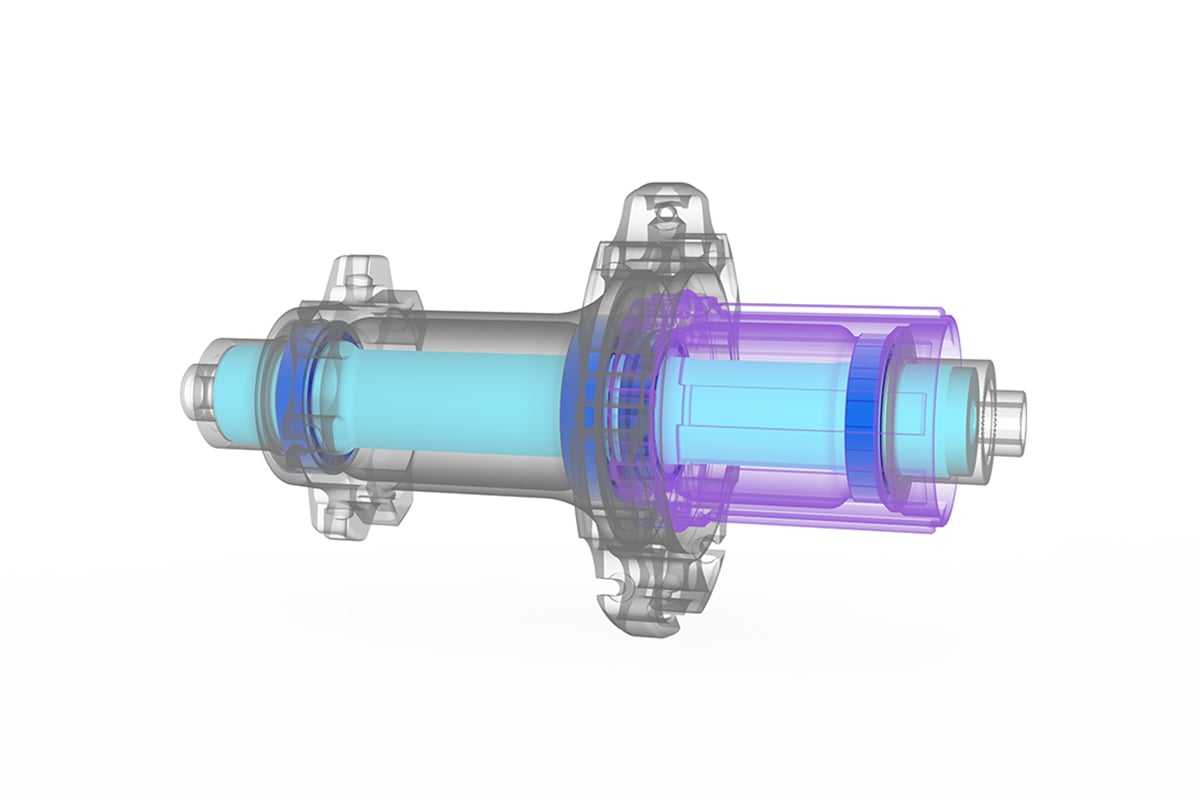 Not All Hubs Are Created Equal
Most of the issues riders have with ceramic bearings has nothing to do with the bearings. Instead it has to do with machining accuracy of hubs. Lower-end hubs with poorer tolerances can lead to issues, namely damage to the bearings and races. Because of our 5-axis CNC machines' 0.02mm tolerances, we are able to manufacture hubs with higher concentricity, reducing the likelihood of uneven pressure on the bearing, extending their service life of bearings and reducing rolling resistance
As a result of this precision machining, the feedback from our more than 5,000 riders using ceramic bearing wheelsets since 2019 has been overwhelmingly positive. The wheels continue to run smoothly.