Many often regard the choice of which freehub to get as being somewhat insignificant and tend to overlook it, but freehubs actually play a very important role in the riding experience.
What is a freehub?
The freehub is an extension on the right-hand side of the rear wheel's hub. It is a part of the powertrain that transfers energy to the rear wheel when the rider pedals to propel the bike forward and disengages when the pedaling stops, so the wheels continue to turn without any further energy being applied. Inside the freehub, there is a structure that engages and disengages the wheel from the gear sprocket.
Plenty of companies make freehubs, but the market is dominated by three main brands: Shimano, SRAM and Campagnolo. Despite the differences between the brands, the freehubs all serve the same function.
If you are a new rider, you may be confused by the numerous available freehubs on the market. You may have some questions. Which freehub is suitable for my hub? How do I correctly identify the type of freehub I need? The following will answer this for you.
Common Road Bicycle Freehubs
Shimano HG(Hyperglide) Road Freehub
HG, short for Hyperglide, was developed by Shimano. Using a traditional design, it is currently the most common freehub body available. It has 13 splines with a keyed order to align the cogs so that they shift properly. Whether a hub is made by Shimano, SRAM, L-Twoo, Sensah etc…, they are all compatible with Shimano HG Road freehubs. You only need to check the number of sprockets on your cassette and the type of hub you are using in order to find the appropriate Hyperglide road freehub.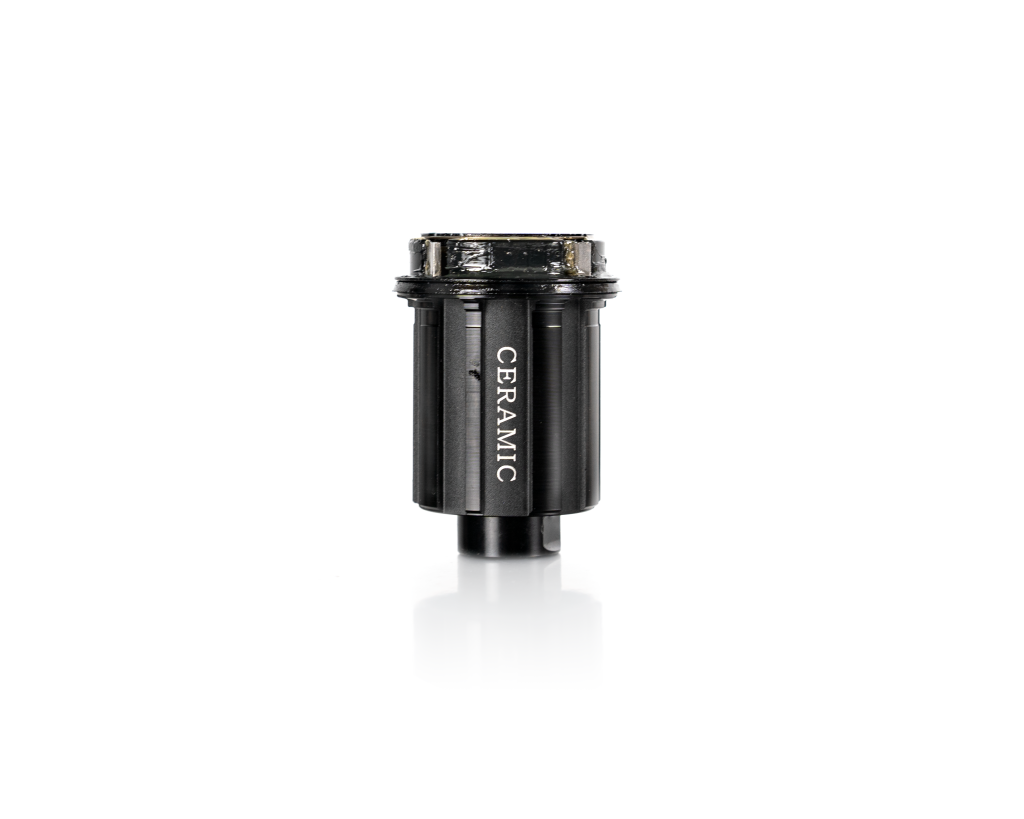 The Hyperglide road freehub is suitable for Shimano 9/10/11/12-speed cassettes. 9-speed cassettes require both a 1.88mm as well as a 1mm spacer. When 11-speed cassettes came out, they would fit on the 8-10 speed freehubs without the use of a spacer. What's more, HG road freehubs can also accommodate SRAM 9/10/11-speed cassettes. If you want to run your SRAM 9-speed cassette, you should add a 1.88mm and a 1mm spacer to the cassette. SRAM 10-speed cassettes require a 1.85mm spacer, whereas SRAM 11-speed cassettes do not need an additional spacer.
Campagnolo or Campy Freehubs
Similar to Hyperglide, Campagnolo freehubs utilize splines to hold cassettes that have at least an 11-tooth cog as the smallest gear on the cassette. Campy has produced two generations of hubs in total, one for 8-speed cassettes and one for for 9/10/11/12-speed cassettes for Campagnolo as well as third-party suppliers. In the year 2000, Campagnolo introduced the Ultra-Drive standard for improved shifting smoothness.(NOTE: Cannot be used with Shimano or SRAM cassettes.)
N3W Freehub
The N3W Freehub is Campagnolo's newest freehub. Designed to work with their more modern 12/13-speed cassettes, Campagnolo's freehub is a new standard. It features the same grooved design as their classic body. The N3W is lighter and supports the new Campagnolo cassettes with smaller 9t or 10t cogs.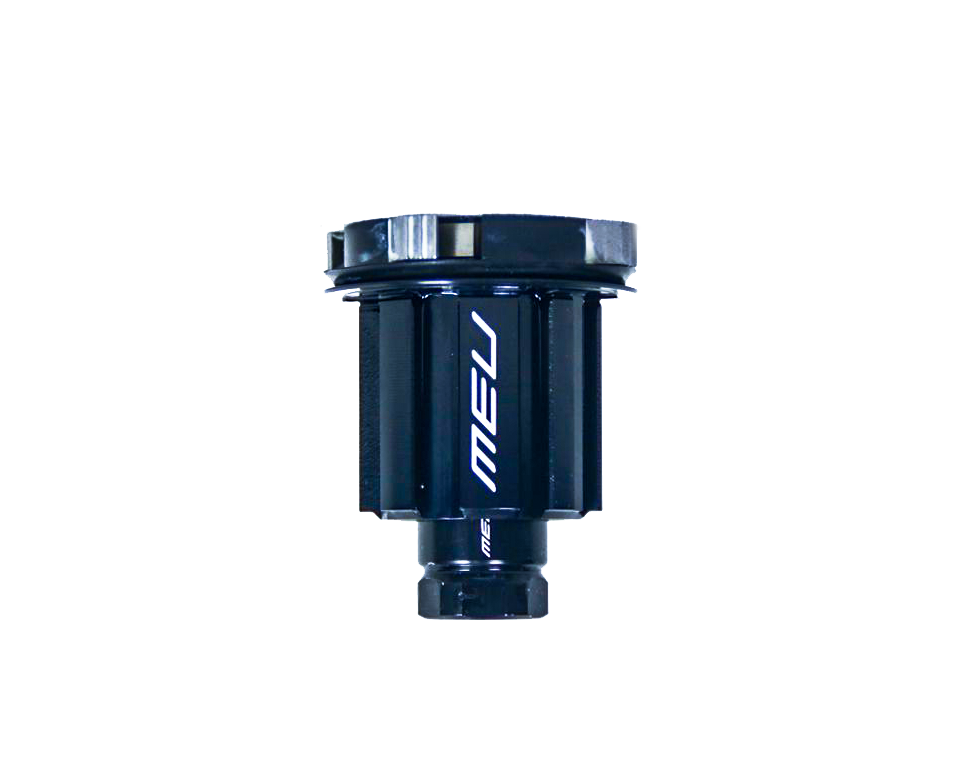 XDR Freehub
The XDR('R' meaning road)freehub is the road version of the XD and looks similar to the XD freehub body. The XDR interface is 1.85mm longer than XD. This is in an effort to match the flanged spacing for road hubs, so a re-dish is not required. Similar to the XD design , XDR allows for 10 tooth cogs and is compatible with SRAM road 12-speed cassettes, allowing for a wider gear ratio on the cassette. While XDR is road specific, a 1.85mm spacer ( supplied by SRAM) can be used on XDR freehubs to accommodate XD cassettes. XDR bodies are compatible with both 11 and 12-speed drivetrains with XDR specific cassettes.
Common MTB Freehubs
Shimano HG Mountain Freehub
Shimano's Hyperglide(HG) freehub design was introduced in the 1980s. There were several variations of these Hyperglide freehubs. The first one was the Shimano HG speed road freehub. The second was the HG mountain freehub. When 9-speed cassettes were introduced, they used narrower chains, and there was less spacing between cogs compared to 8-speed cassettes. The spacing on a Shimano 10-speed cassette is even narrower than that of a 9-speed one, so you need to run a 1mm spacer behind the cassette in this case. When 11-speed mountain cassettes came out, they would fit on the 8/9/10-speed freehubs without the use of a spacer.
XD Freehub
XD is a style of freehub body that was created by SRAM to accomodate not only larger sprockets but also cogs with fewer than 11 teeth. XD is most commonly used on mountain bikes, but it can also be used on gravel, cyclocross, and road bikes as well. It's lighter and more durable than HG freehubs as the cassettes won't cut into the splines. XD freehub bodies will fit 11 and 12-speed drivetrains with XD specific cassettes. An easy way to tell if the XD freehub is suitable is to look at how many cogs are on the cassette, whether it be a 10t or an 11t cog. (NOTE: Sram XX1, XX1 Eagle, X01, X01 Eagle, X1, GX, GX Eagle kits all use XD freehubs)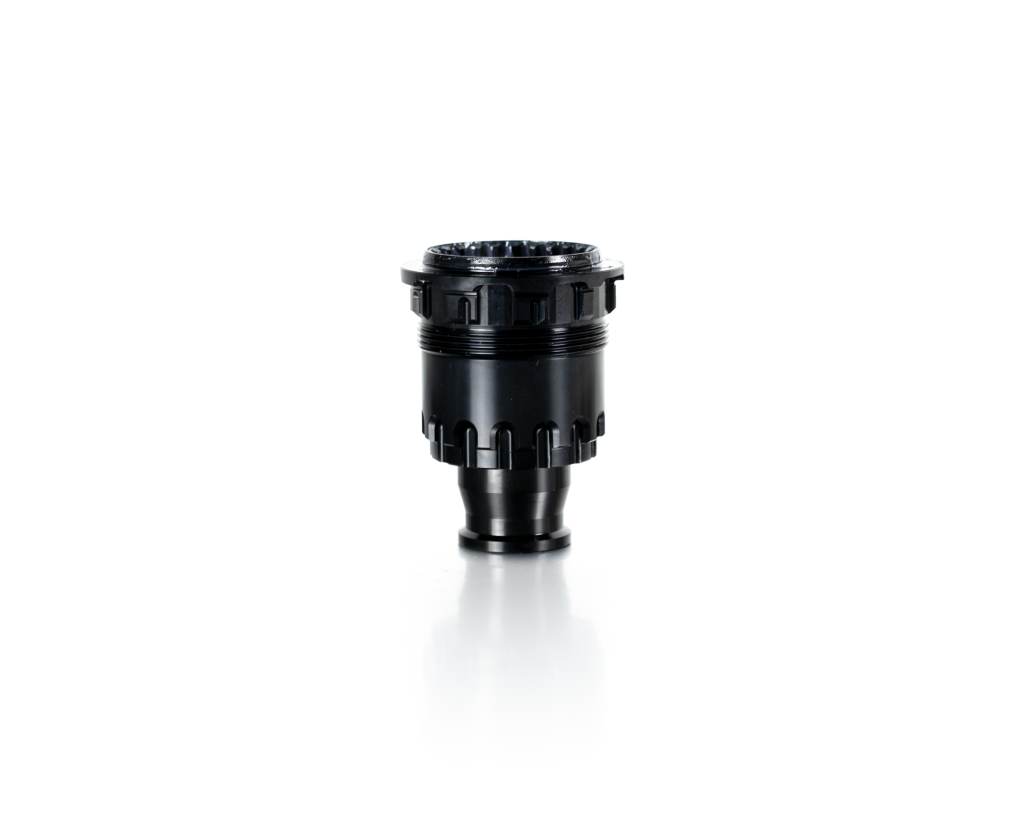 Shimano MicroSpline (MS) Freehub
Shimano recently launched a new freehub body design to allow for a wider range, 12-speed cassette with a 10t cog. This new freehub body is called Micro Spline. MS freehubs are characterized as being much shorter and having 23 splines (HG-type has 13 splines). This increase helps to better distribute forces applied to it, thus allowing for lighter alloy freehubs to be used. It allows for 10t cogs and is compatible with 12-speed cassettes from Shimano as well as some third-party manufacturers.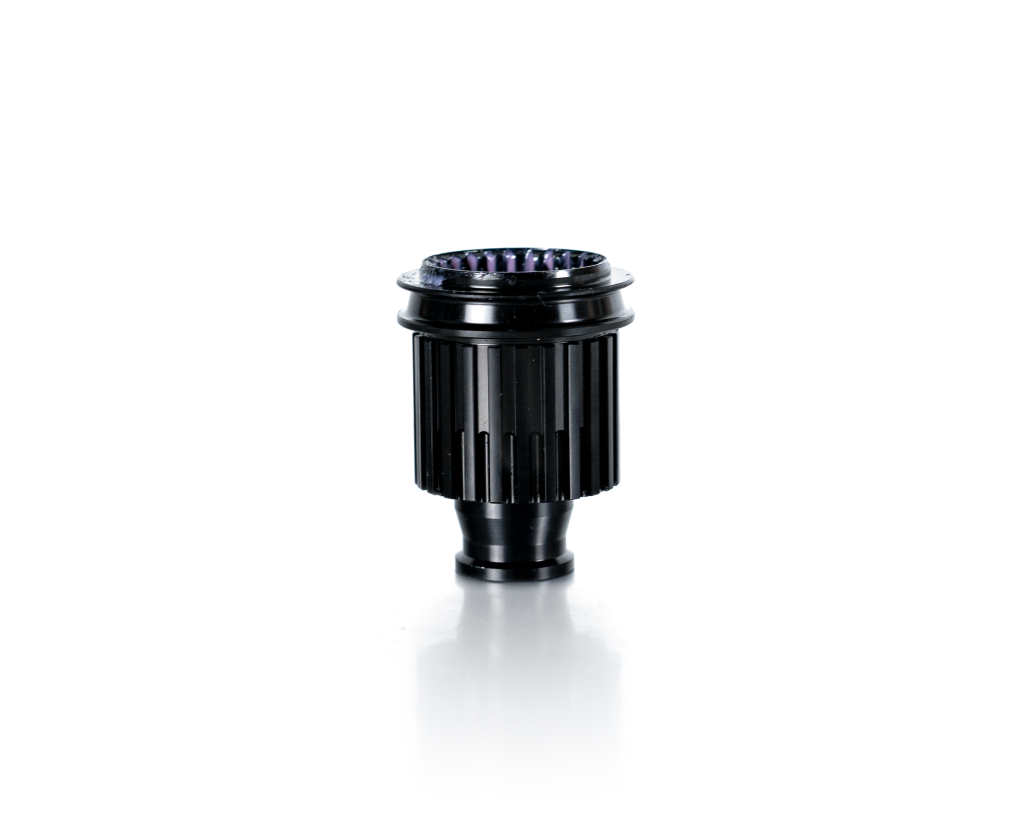 The following chart contains information about freehub compatibility: