Carbon wheels and aluminum wheels are a perennial topic of discussion among road riders. After years of development, carbon wheels have turned from luxury products into approachable products. So will carbon wheels occupy the middle-end market of road bikes and aluminum wheels become low-end products?
Overwhelming Performance
Carbon fiber rims totally beat the aluminum rims no matter in weight, rigidity or rim shape plasticity. Some might think that aluminum rims are durable, but the impact that can damage carbon rims can also damage aluminum rims. Only in some special conditions, such as sharp objects collision or being stepped or pressed in group crash, the aluminum rims will do better.
In general, If you have enough budget you must choose carbon wheels. Not to mention Elitewheels has the ultra-cost-effective carbon wheels Marvel, you can buy a pair of carbon wheels which can meet your needs of racing and daily riding for just about 500 US dollars. Rim brake and disk brake are both available,also you have many rim depth to choose from:30mm, 35mm, 40mm, 45mm, 50mm, 55mm, 60mm, 82mm, 88mm.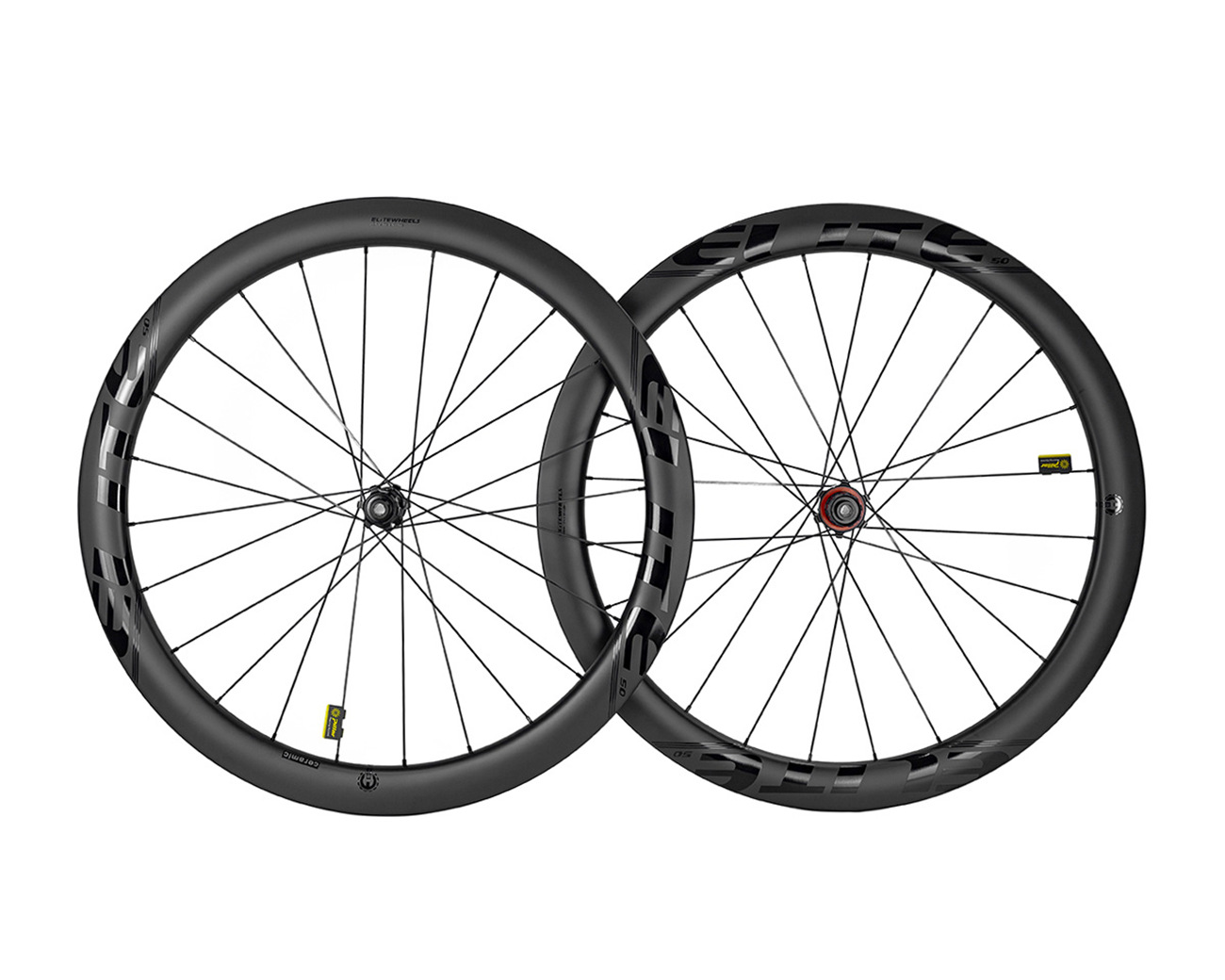 Carbon Fiber Technology Is Mature
As carbon fiber technology has matured in recent years, the scepticism about carbon fiber is much less than before. With the maturity of technology, the cost has been lower, carbon wheels is much more affordable.
As a ultra cost-effective carbon wheel brand, Elitewheels has been developed and manufactured independently for many years and its quality has been recognized by riders around the world.
Popularization of disc brake
Disc brake road bike is more and more popular, the problem need to be faced is weight increase. Because disc brake wheel sets are heavier, cyclist are more likely to opt for carbon fiber wheel sets to save weight. This will no doubt stimulate the popularity and sales of mid-end carbon wheels.
29er Pro33 is the best seller of Elitewheels MTB wheel sets. 27mm inner width wheels can meet most tire needs, 2.1"-2.7"can be used. The wheel weight is only 1350g. PRO33 is a pair of fully functional wheels, which can meet most of your XC riding and also meet your occasional all mountain needs.
Trends of Wider Tire and Wider Rim
A few years ago, you couldn't go out on a bike without a 25C tire. Now it's 28C. As people gradually feel the road sense advantage of wide tires, more and more people use 28C tires. Many of the new disc brake rims are designed based on the 28C tire , the inner width is more than 20mm, the outer width is almost 30mm. Due to the limitation of aluminum alloy material, the weight of such a wide wheel will undoubtedly exceed the standard, and the front wheel with an outer width of 35mm is unthinkable for aluminum wheels. So major brands will not launch aluminum alloy wide rims.
Brands no longer invest resources in developing high-end aluminum wheels
Except CP/Fulcrum and DT and other brands, now most brands will not launch high-end aluminum wheel products, especially in disc brake era, this trend will be more obvious. Their sales orientation is also to choose mid-end carbon wheels rather than high-end aluminum wheels. After all, currently the budget of high-end aluminum wheels can already buy very good carbon wheels.
In summary, carbon wheels will dominate the mid-end market in the future, while aluminum wheels will only exist in the low-end market. If you have different opinions, please feel free to discuss in the comments section.