A New Season
Things began early for our sponsored team, China Glory Cycling. This year marks the their second year as a UCI Continental team. While last year their international debut was at the Presidential Cycling Tour of Turkey starting on April 10th, this year's first race for the team took place on January 28th at the Grand Prix Aspendos where rider Lucas de Rossi placed 9th overall.
This season, the team has participated in a host of races in Turkey, Rwanda, Slovenia, and Serbia.
Turkey
The riders of China Glory participated in four races in Turkey from late January to early March. These races included Grand Prix Aspendos, Expo Kriteryum, Grand Prix Apollon Temple, Syedra Ancient City, and the Alanya Cup. Willie Smit placed first in the Alanya Cup, earning him 40 UCI points. Riders Xianjing Lyu and Geng Teng placed 6th and 8th respectively, also earning UCI points. James Piccoli, one of the team's new riders secured 30 UCI points on his second place finish of Syedra Ancient City.
Rwanda
Amidst the busy racing season in Turkey, the team headed to Rwanda, tour participate in an 8-stage race. The Tour du Rwanda is significantly more competitive. China Glory riders were up against multiple ProTour teams and the multiple Tour de France winner, Chris Froome. Despite the very competitive field, James Piccoli and Lucas de Rossi managed to score the team an additional 8 UCI points.
Slovenia
In March, the team participated in three Slovenian races: GP Adria Mobil, GP Goriska & Vipava Valley, and GP Slovenian Istria. The team's Julien Trarieux placed 7th overall at GP Slovenian Istra and 11th in the other two races.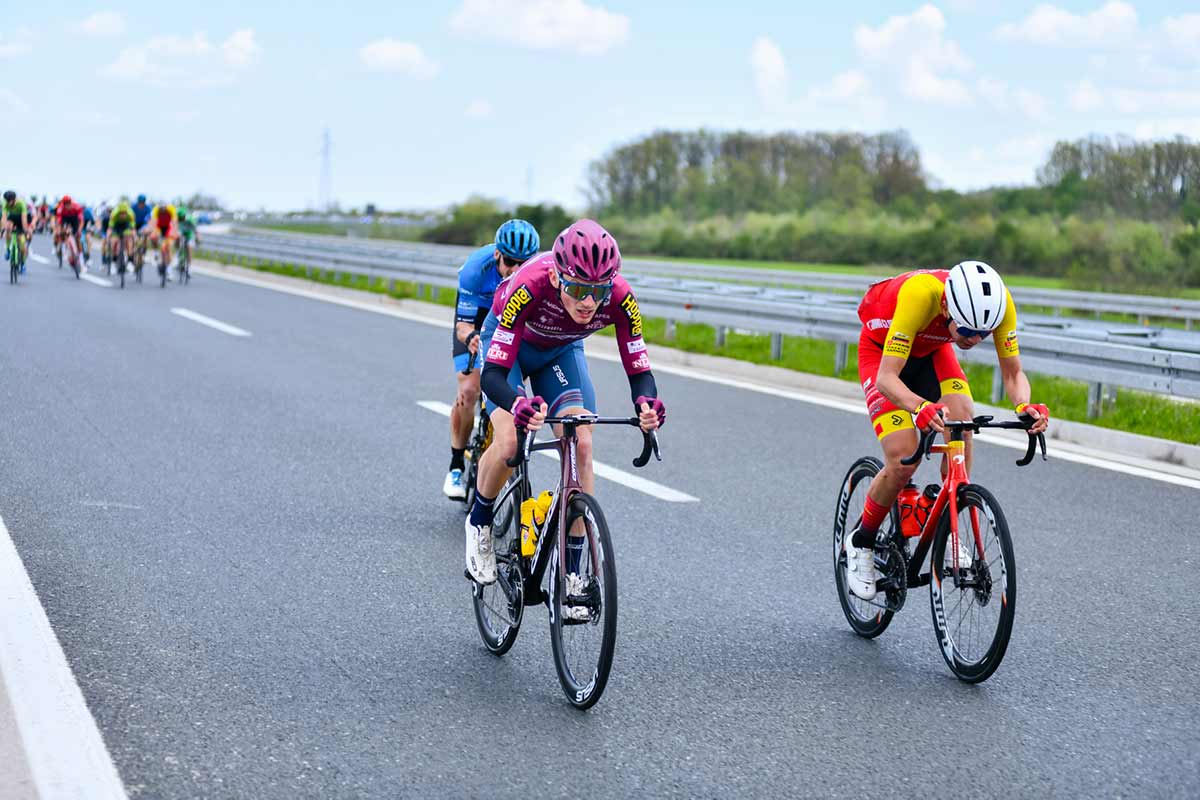 Serbia
China Glory's main focus in April was on the Serbian race of Belgrade Banjaluka. This 4-stage race featured a significant amount of climbing. The team's James Piccoli managed to get 4th in the overall mountains classification. Julien Trarieux placed 9th in the overall GC, earning the team even more UCI points.
The Riders
The team had several rider transfers as well as many new riders stepping onto the international stage. Former riders that are continuing include Lucas de Rossi, Willie Smit, Xianjing Lyu, and Xu Changquan. They all had excellent performances last year at races like Petronas Le Tour de Langkawi and the National Championships South Africa, as well as the World Championships.
The team has many new up and coming riders from China as well as James Piccoli, a former rider for the WorldTeam Israel Start-up Nation, now known as Israel – Premier Tech. Julien Trarieux is another new addition who used to ride for the ProTeam Delko Marseille Provence.
The Wheels
China Glory is using our Drive series wheelsets.