Featured Articles on Cycling Weekly, Cyclist.co.uk, and Road.cc
In order to get the word out about our wheels, we have reached out to a handful of cycling editorials. Working together with them, a handful of articles were written about our Drive series road wheels.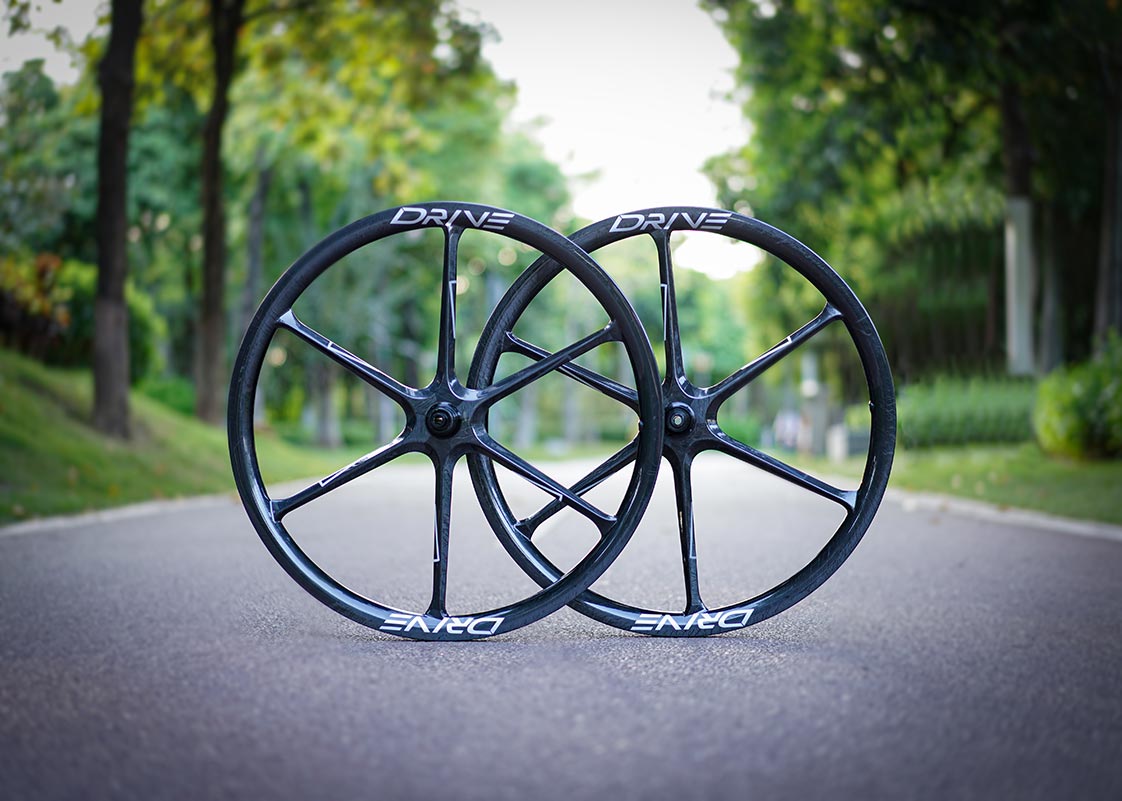 Road.cc
Published on September 7th of last year, the article entitled "How to upgrade your wheels and revolutionise your ride" highlighted our different Drive series wheels while touching on the other series, such as Marvel.
The article not only included basic information about the wheelsets and the different options in terms of customizability, but it also shared information about our sponsored teams and riders, wheel testing, quality control, and the value in upgrading a wheelset.
This well-written article gave readers a look into what Elitewheels is about.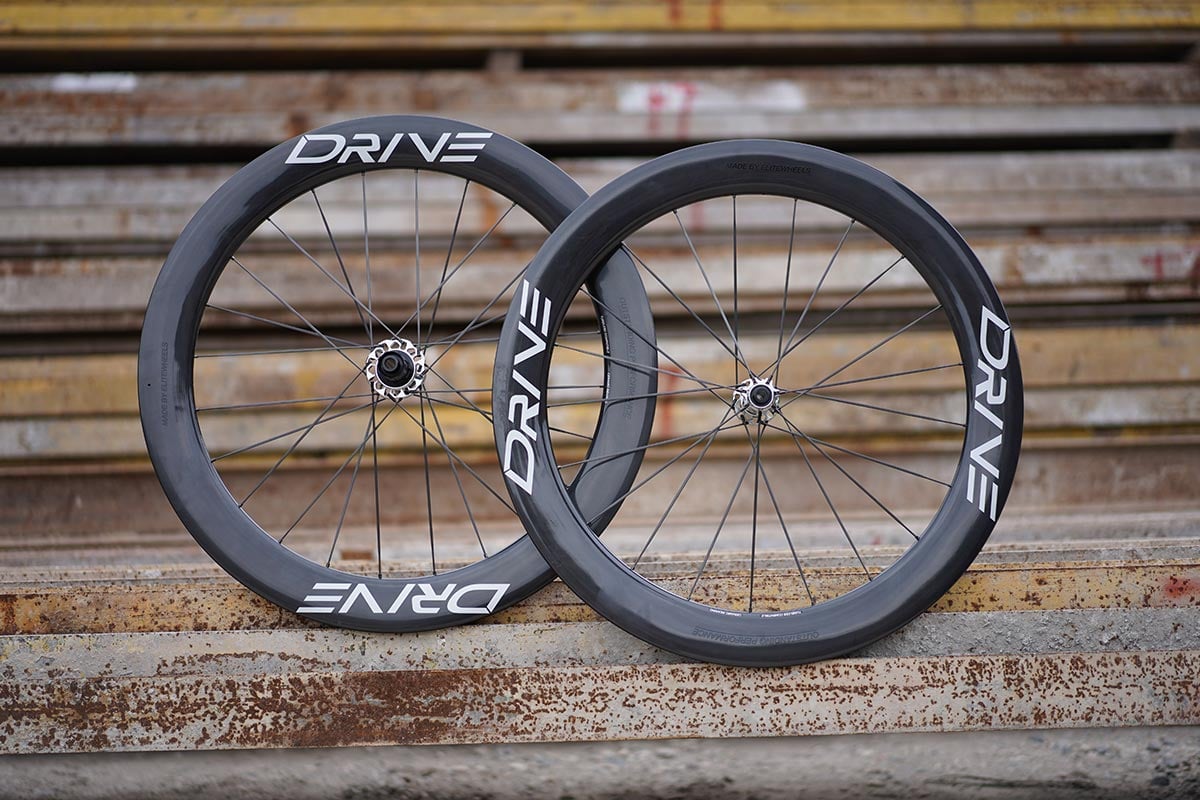 Cyclist.co.uk
The article on Cyclist.co.uk, titled "High performance, low cost: Elitewheels' pro-level Drive series road wheelsets are the perfect upgrade" was also released in November. The article gave a breakdown of our Drive wheels mentioning  how they are manufactured, detailed information about the hubs and the precision at which they are machines, including our ceramic bearings. Furthermore, they go into detail about our process of creating smooth rim inner walls.
In addition, the Drive wheelset's U/V rim shape was mentioned, explaining how it was a balance between aerodynamics and crosswind stability.
Information about our wheel testing was also mentioned. They included all of the tests that were done to demonstrate the performance, safety, and longevity of wheelsets.
Finally, they mentioned how our warranty, crash replacement and free shipping options.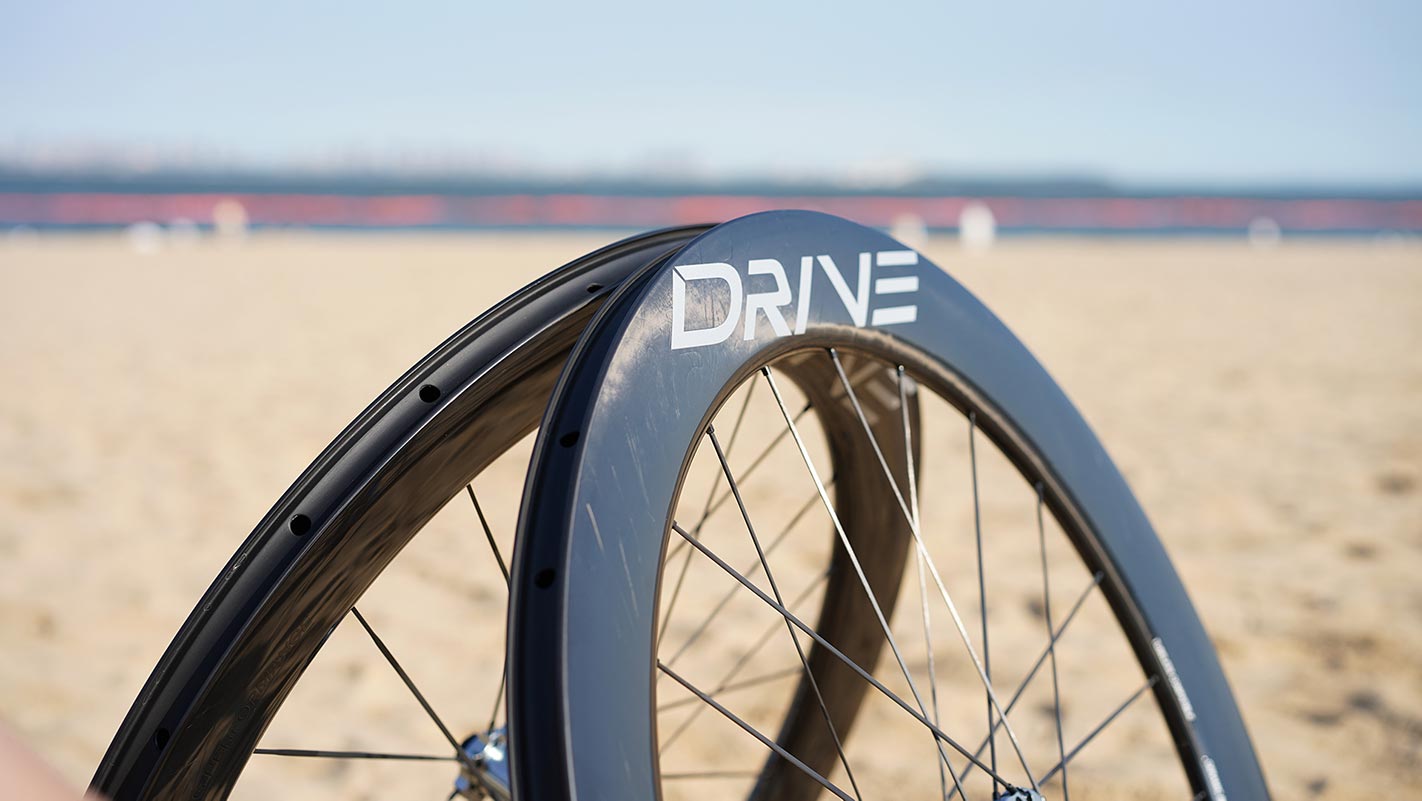 Cycling Weekly
The another publication we worked with was Cycling Weekly. The article titled "Elitewheels' Drive range offers pro-level road wheels without the premium price tag" was also published in November.
Rather than focusing on the specs of each wheel, the article went in depth into the background of Elitewheels, including manufacturing, quality control, testing, the Continental teams riding Drive wheels, wheel tech, and a basic look into the Drive wheels series while noting the other wheelsets that are available.
Cycling Weekly then offered to review one of our wheelsets.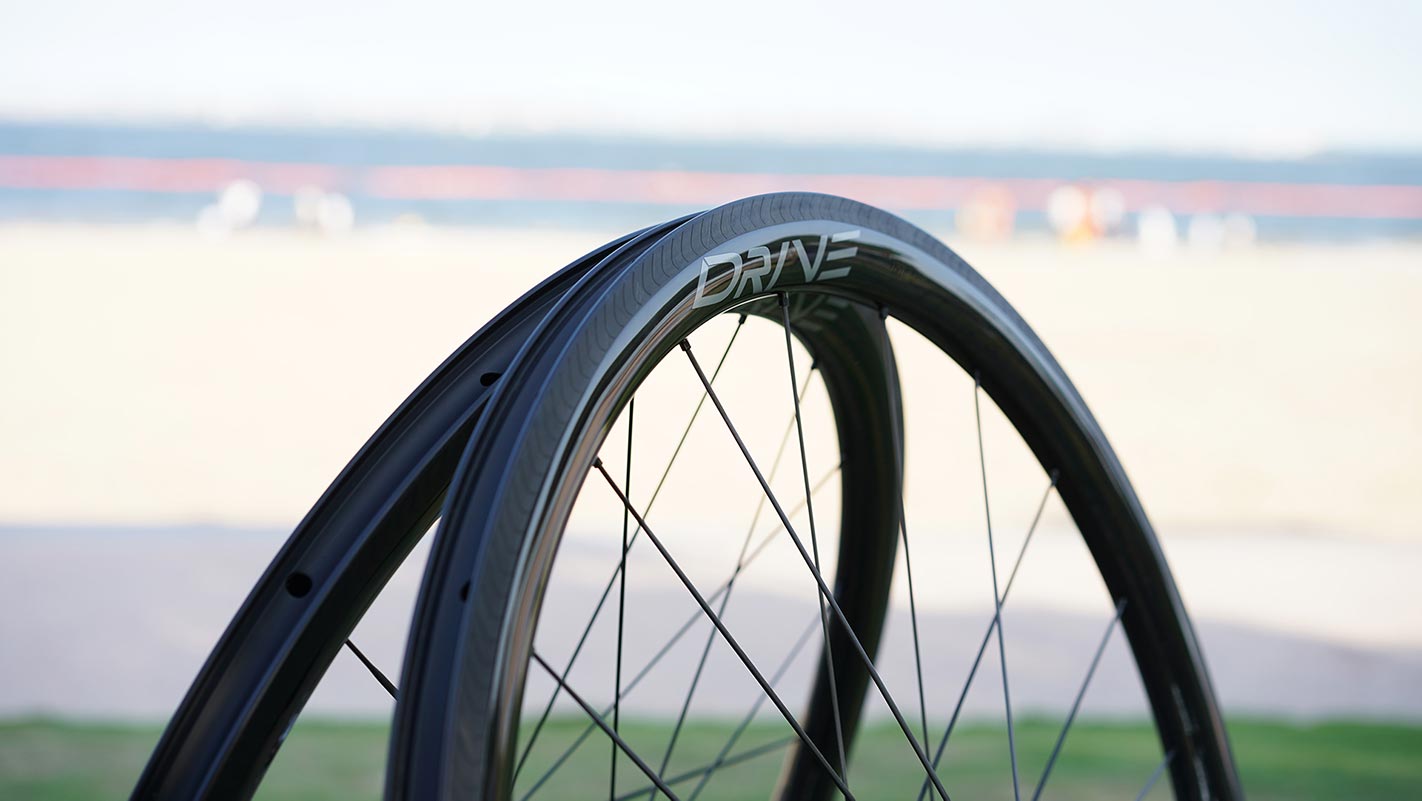 Cycling Weekly Review
In addition to the article about the Drive wheelsets, Rachel Sokal, a bike reviewer agreed to do a review of our Drive 50D wheelset one month later in December. The review article was entitled "Elitewheels 50D carbon road wheels review – lighter and half the price of even Hunt wheels." As the European and UK 24hr champion and an avid mountain biker, Rachel has the experience and know how when it comes to all things cycling. She doesn't trust the marketing hype and is critical about what she thinks is a worthy product.
In the review of our 50D wheelset, she didn't sugarcoat anything. She wrote about the major price difference in wheels from certain brands. Rachel mentioned some of the positive aspects of Elitewheels as a brand as well as the wheelsets. Praise was given to free shipping, ease of carbon spoke replacement (quotes)
After illustrating how our carbon spokes can be replaced, Rachel noted: "Carbon spokes not only offer much greater stiffness than steel ones, they also don't deform over time so your wheel is much less likely to run from true. "
Just as the articles featuring our wheels mentioned the benefits of a wheel upgrade, so did Rachel: "Once out on the road the Drives provided everything I could wish for from a 50mm rim. They were quick to accelerate and once up to speed, rolled brilliantly. Given I've tested these wheels over the late autumn / early winter, my form was never in a position to push some PBs but I've consistently ridden at around 2mph faster than my usual off-season bimble speed." As deep section carbon wheels are the biggest aero upgrade you can make to the bike itself, this is not surprising.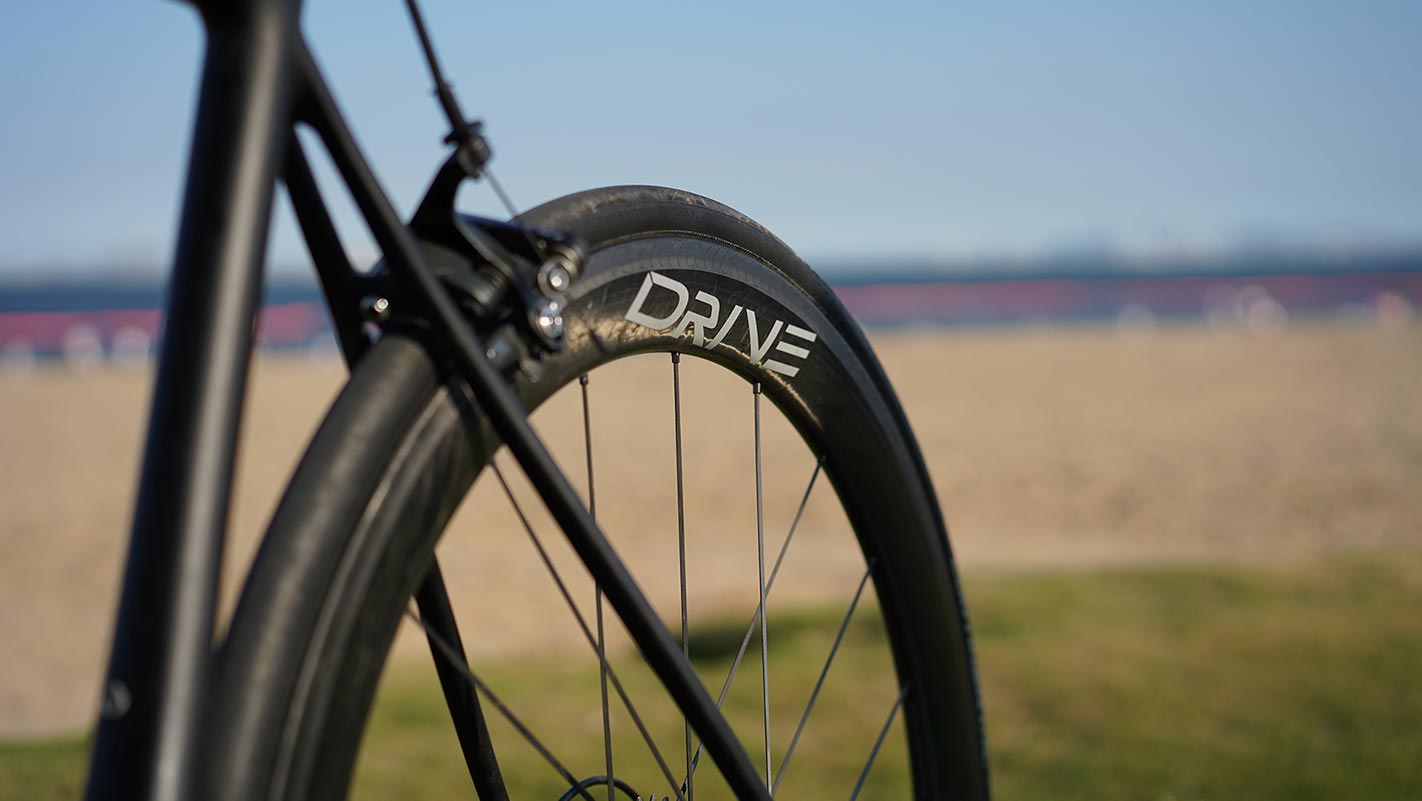 There is often a misconception that deep section wheels are not suitable for climbing. The truth is that not all carbon wheels are created equal. The mid-section and deep-section wheels Drive wheels we offer are lighter than shallow-section wheels by many manufacturers. Rachel also noted that the Drive 50D wheels are no slouch when it comes to climbing: "Whilst many wouldn't dream of climbing on a 50mm rim, I haven't found them at all laboursome. In fact, I've (reasonably) comfortably been able to scale climbs on my 1x set up that I normally leave for my 2x bike. I suspect the quick acceleration and overall low weight of the Drives offsets any disadvantage of the wider / heavier rim in comparison to my usual 35mm rim wheels."
The Drive series wheels have been designed to be not just aero, but also easy to manage in windy conditions. Wheels with V-shaped profiles tend to perform poorly in these conditions, especially if they are deeper. We have managed to strike a balance between aerodynamics and stability which Rachel also noticed: "On the second point I've been really amazed by the fact I haven't noticed any buffeting when riding in some quite strong and blustery conditions, including sudden side winds on open sections like high road bridges. I certainly don't feel the need to swap them off on a windy day or for an exposed route."
Towards the end of the review, Rachel noted "In terms of value for money, similarly specced wheels from other brands don't even get close." She then elaborated by writing: "The Elitewheels 50D have performed outstandingly and have given everything I could have hoped for from a 50mm carbon wheel. Amazingly they retail for half the money (or better) of other wheels in this bracket which really makes them hard to ignore."
While she found the wheels to be high-performing, she did mention that there could be more service centers. Starting last year, we have been slowly increasing the number of service centers that we work with(link). In addition, she mentioned that riders have to wait a few weeks for shipping. We are exploring options to decrease the amount of time it takes for our wheels to arrive.
Her rating for the Drive 50D wheels was 4.5/5, a respectable score.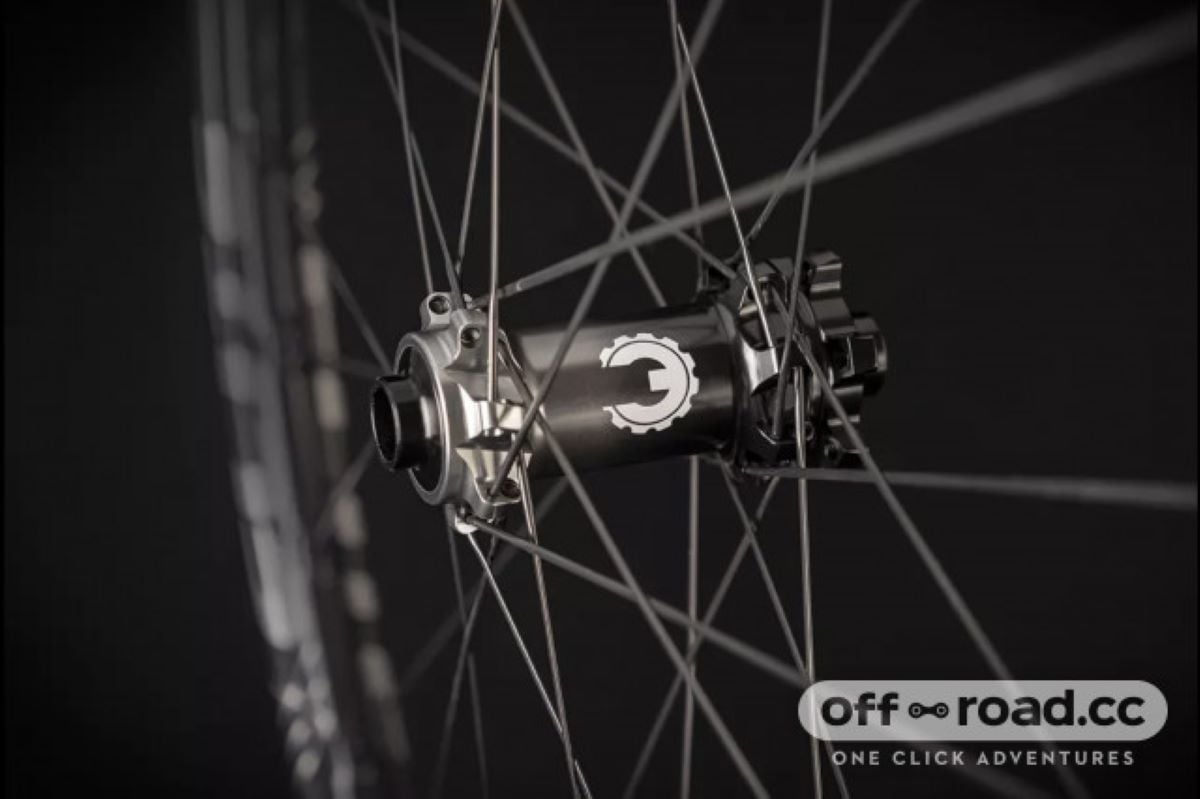 Off-Road.CC
Our first article about our mountain bike wheels was featured on Off-Road.CC. The wheel of choice was the 29er Gnar Trail, the newest MTB wheel in our growing line-up. What makes it special is it's frequency hub with 320 points of engagement, making it perfect for technical trails.
The article was focused on how to upgrade your wheels. Readers learned what to look for and what different options were. Besides the high engagement hub, what stands out about the 29er Gnar Trail is the fact that it has been designed for eMTB riding as well as the fact that it has re-inforced spoke holes and is asymmetric. These both make the wheel stronger. The asymmetric profile also allows for even spoke tensions, allowing it to be more balanced.