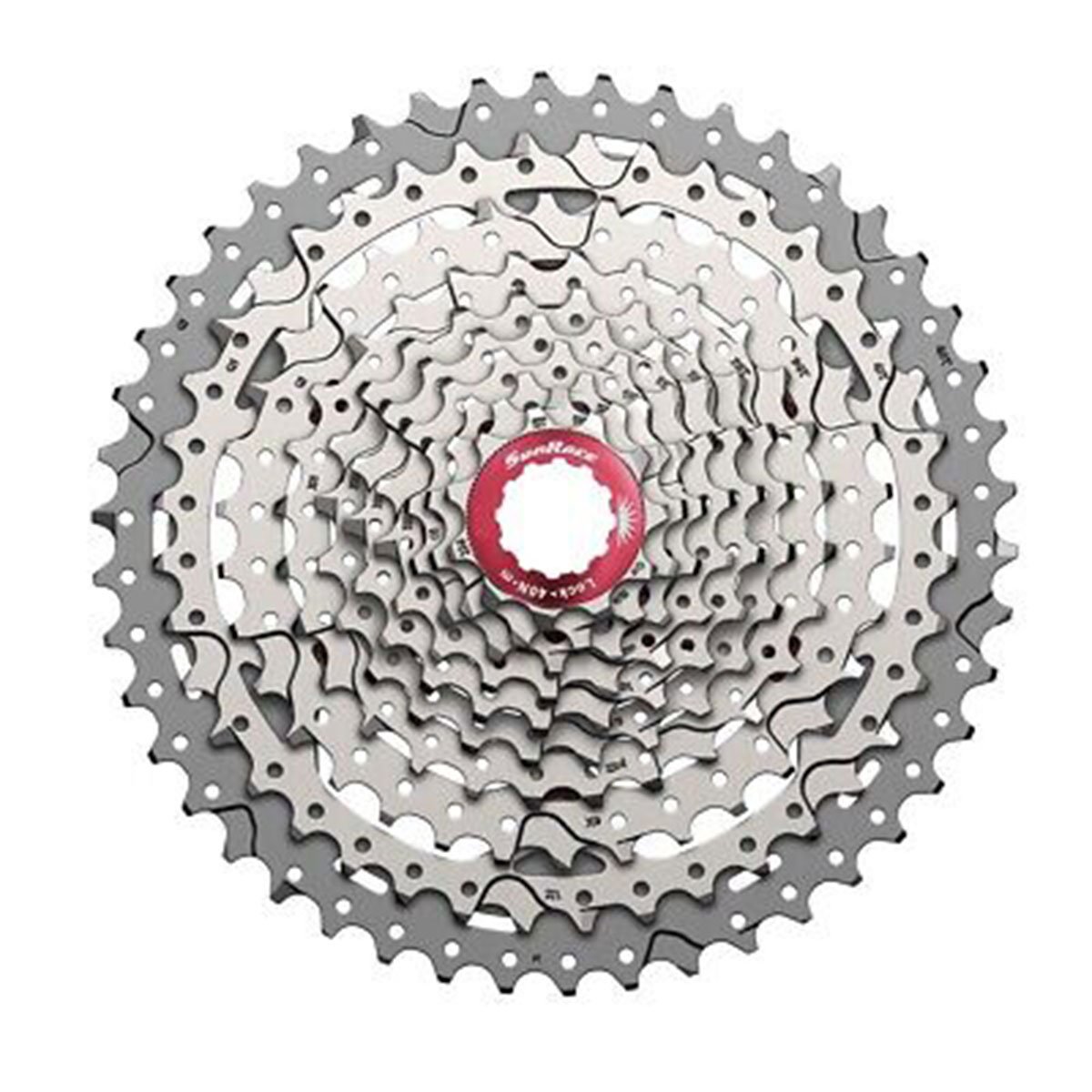 Road, MTB, and Gravel Groupsets
When talking about groupsets, there are many different options. The first thing to consider is which kind of bike you have or want to build. Mountain bikes, road bikes, and gravel bikes use different gearing and have different components.
While higher end components tend to be built of lighter weight materials, the highest end MTB groupset components tend to be made to be sturdier.
Differences in Design
MTB groupsets use shifters of a different design. The are often 1x, meaning there is only one front chainring and no front derailleur. One reason for this is that mountain bike cassettes encompass a larger range. Cassettes can have as many as 52 teeth to make climbing easier. Road bikes tend to have cassettes with far fewer teeth. Road bike chainrings tend to be larger, allowing for higher top speeds to be achieved.
Major Groupset Brands
The three main groupset brands are well recognized among cyclists. They are Shimano, SRAM, and Campagnolo. These brands all have a history of producing quality components and have all been raced by the best professional teams around the world. It is easy to find replacement parts, and in general, they have reputations for producing quality components. They produce groupsets for road, gravel, and mountain bikes. It is important to know that they are not necessarily compatible with each other, though in some instances, some of the parts are. It is best to consult your local mechanic or bike shop if you are interested in mixing and matching.
Other Groupset Brands
While the three main groupset brands have a strong foothold in the cycling industry, they are not the only ones available. Rotor, FSA, LT-Woo, Sensah, and Microshift are other options. While the adoption of these has been rather slow, many are gaining traction due to lower price points and at cross-compatibility.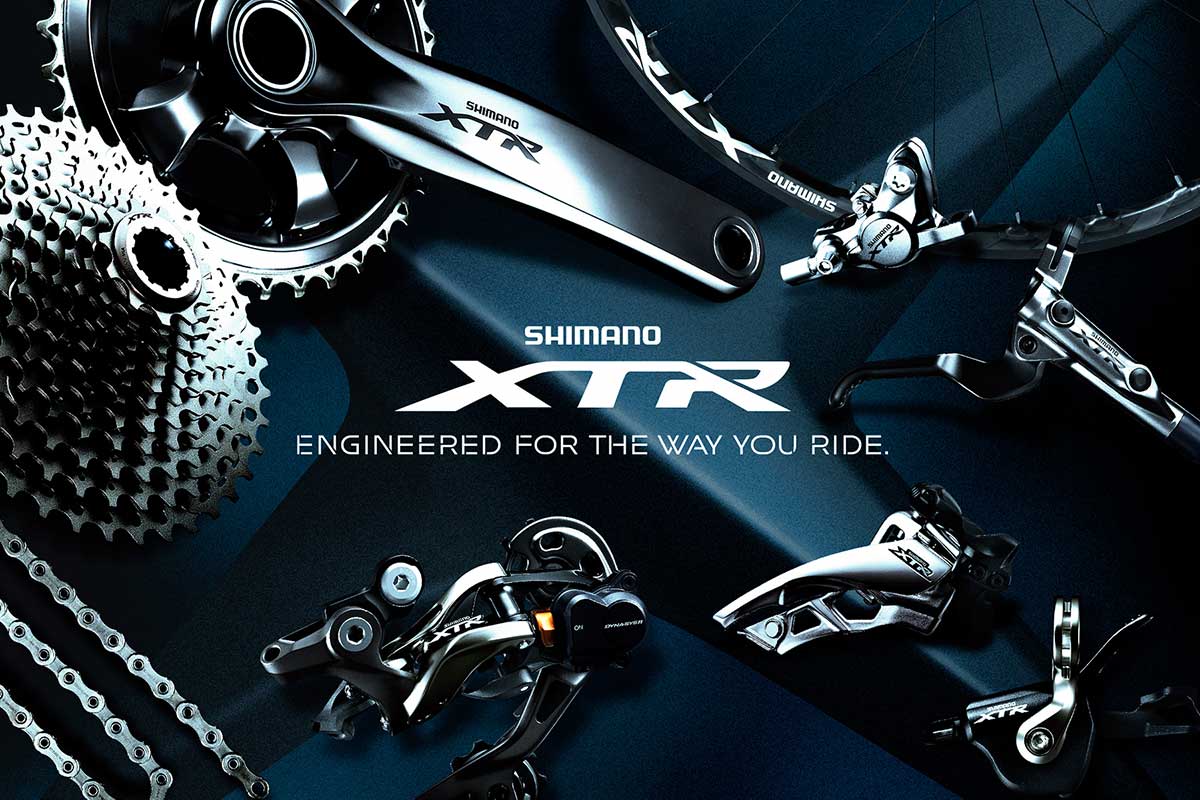 About Groupset Hierarchies
Just like other goods, bicycle groupsets have different tiers. Some are lighter and have more features. For groupsets, some of the main differences to pay attention to are the quality of the materials, the features, the number of gears supported, weight, whether it is electronic, etc… Each manufacturer has their own hierarchy.
Premium Groupsets
While flagship groupsets have their advantages, they tend to be priced much higher than their less expensive counterparts. They can save a few hundred grams, but often at a significantly higher price point. The same can be said for electronic groupsets, which are more expensive than their mechanical counterparts.
An Alternative Upgrade
Oftentimes, the best upgrade isn't a groupset. Many modern groupsets of the same make offer similar shifting performance. Weight saving can be done much cheaper by choosing other components. A wheelset for example, could save up to 1kg. Many wheels on entry level bikes come with wheels that can top 2kg for the pair. Rim brake road wheels such as the Drive 40V, disc brake road wheels such as the Drive 40D, Gravel wheels such as the G45, and a host of mountain bike wheels can offer a much greater weight saving at a lower price. They can also offer stiffness and aerodynamic benefits.
Complete Groupset (What is Included)
A complete groupset can be purchased if one is looking to upgrade, though individual parts or a partial groupset are also available. A complete one typically includes shifting/brake levers, a front and rear derailleur, a chain, a chainset, a bottom bracket, a cassette, front and rear brakes, and shifter and brake cables.
Of course not all groupsets are the same. Some groupsets do not require a front derailleur, and some are electronic, using batteries and wires rather than gear cables. The most fundamental parts of a groupset are the shifters and derailleurs.
Considerations
When selecting a groupset, it is important to make note of what kind of gearing and riding you will do, as well as the crank length.
What isn't Included
Parts that aren't included are many, but in order to build a complete bike, a groupset is just part of the story. Things like a frame, a fork, a saddle, a seatpost, a stem, pedals, wheels, handlebars, handlebar tape, etc… must be purchased separately if one would like to build their own bicycle. Oftentimes, the simplest option is to have your local bike shop or mechanic simply help you, but DIY can be very rewarding.
How Many Speeds Do I Need?
Different groupsets have a different number of cassette sprockets and chainrings. The number of chainrings ranges from 1-3, and the number of sprockets ranges from 8-13. Higher end groupsets tend to have more cassette sprockets. Now, more and more bikes have 1-2 chainrings, as cassette gearing has expanded, making climbing easier. The choice is up to the rider. Those who do little or no climbing don't have to worry much about this.
What about Electronic Shifting?
Electronic shifting has been around for over a decade and is featured on premium bicycles as they tend to be much more expensive than their mechanical counterparts. They use batteries and wires to shift gears rather than cables that physically pull the derailleur.
The choice of whether or not to invest in electronic shifting is up to the rider. The truth is that both electronic and mechanical shifting are both great and both have their own advantages and disadvantages.
Summary
The number of options when it comes to bicycle components is growing and growing. With the increase in competition and rider choice, the situation is getting better and better for the everyday rider.