With an ever increasing selection of bikes, it can be difficult to choose which one is best for you.  Before things were much simpler. Now the choice can be overwhelming. This guide will clear up the differences between two of the most popular options, gravel and road bikes.
Geometry
Road Bikes
One thing that strikes new riders is the geometry of certain road bikes. The position can often take some getting used to, as it forces the rider to be in a lower, more aerodynamic position. This is good for speed, but not necessarily good for comfort. They tend to have shorter wheelbases in order to achieve better handling, though not all road bikes are the same. Endurance bikes, for example, give riders a more upright position.
Gravel Bikes
While road bikes and gravel bikes do have some things in common, the differences in geometry make the feel of both bikes quite different. Gravel bikes tend to allow the rider to be more upright. This position can be more comfortable. The bottom bracket is typically lower and the head angle is more relaxed for a more comfortable ride. and the wheelbase is longer for more stability.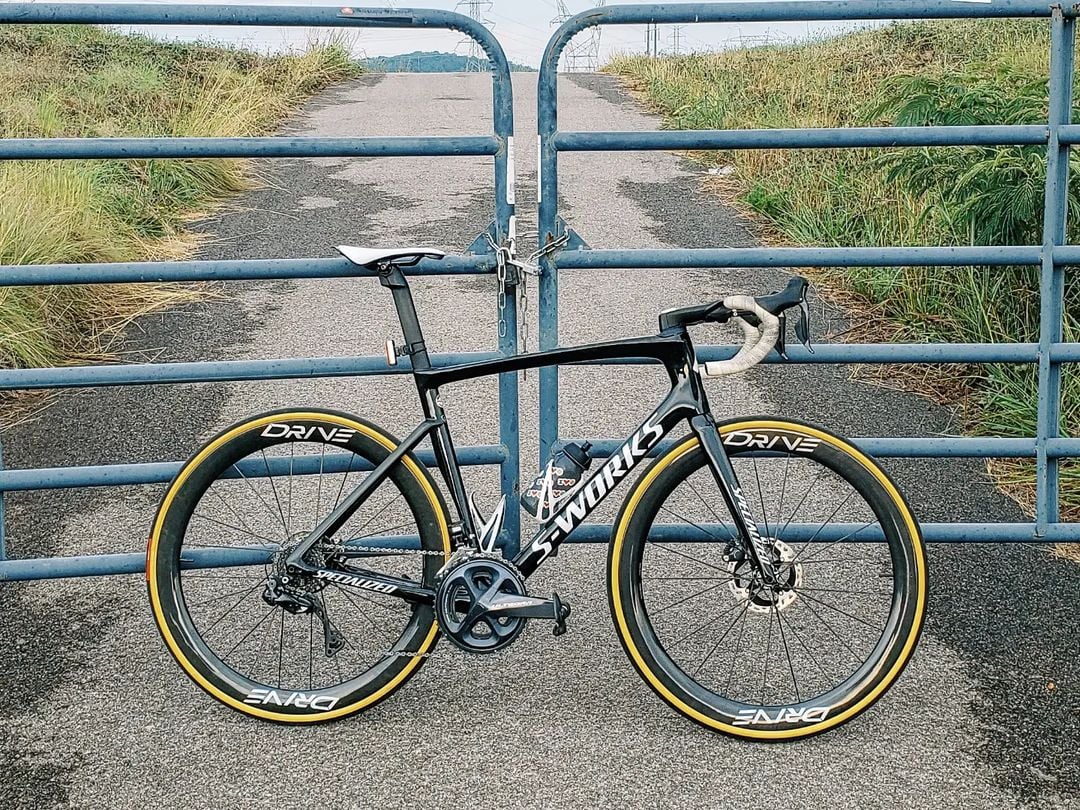 Gears
Road Bikes
The gearing present on road bikes has traditionally involved two or even three chainrings in some cases in the front. They tend to have a narrower cassette range in the back. Road bikes tend to be ridden at faster speeds as well as up steep gradients. Because of this, a large range of gears is necessary. The cassettes nowadays tend to be from 11-28t to 11-34t. Chainrings tend to be in a 53/39, 52/36, or 50/34 setup, though others are also available.
Gravel Bikes
The gearing on gravel bikes is different. They tend to have either one or two chainrings. A single chainring eliminates the need for a front derailleur. Gravel cycling is typically done at a lower speed. Larger gears in cassettes are common as to get up steep gravel climbs on loose surfaces. 10-42t to 10-52t cassettes are common. A 2X, or two chainring, setup tends to have smaller chainrings, such as 46/30t or 48/31t.
Tires
Road Bikes
In general, most modern road bikes are fitted with tires that are between 23-32mm wide. They have very little or no tread and are designed to offer excellent grip on tarmac. They tend to be slick in comparison to wheels used on other types of bicycles. The rubber compounds used vary and can be made very lightweight. Many tire options are available, such as clinchers, tubeless, as well as tubulars. The trend now has been towards tubeless tires, but many still prefer to use clinchers and tubulars. They all have their own pros and cons.
Gravel Bikes
In terms of tire choice, gravel bikes are more limited in scope. They tend to be wider, typically between 38-50mm wide. One thing that is special about gravel wheels and tires is that they come in different diameters. Both 700c and 650b wheels are available. Many even choose to use mountain bike wheels and tires. Due to the different demands of riding on gravel, gravel tires have tread so they can have better grip on trails and dirt roads. They can be run at lower pressures, so they tend to be more comfortable. They are however less fast when used on tarmac.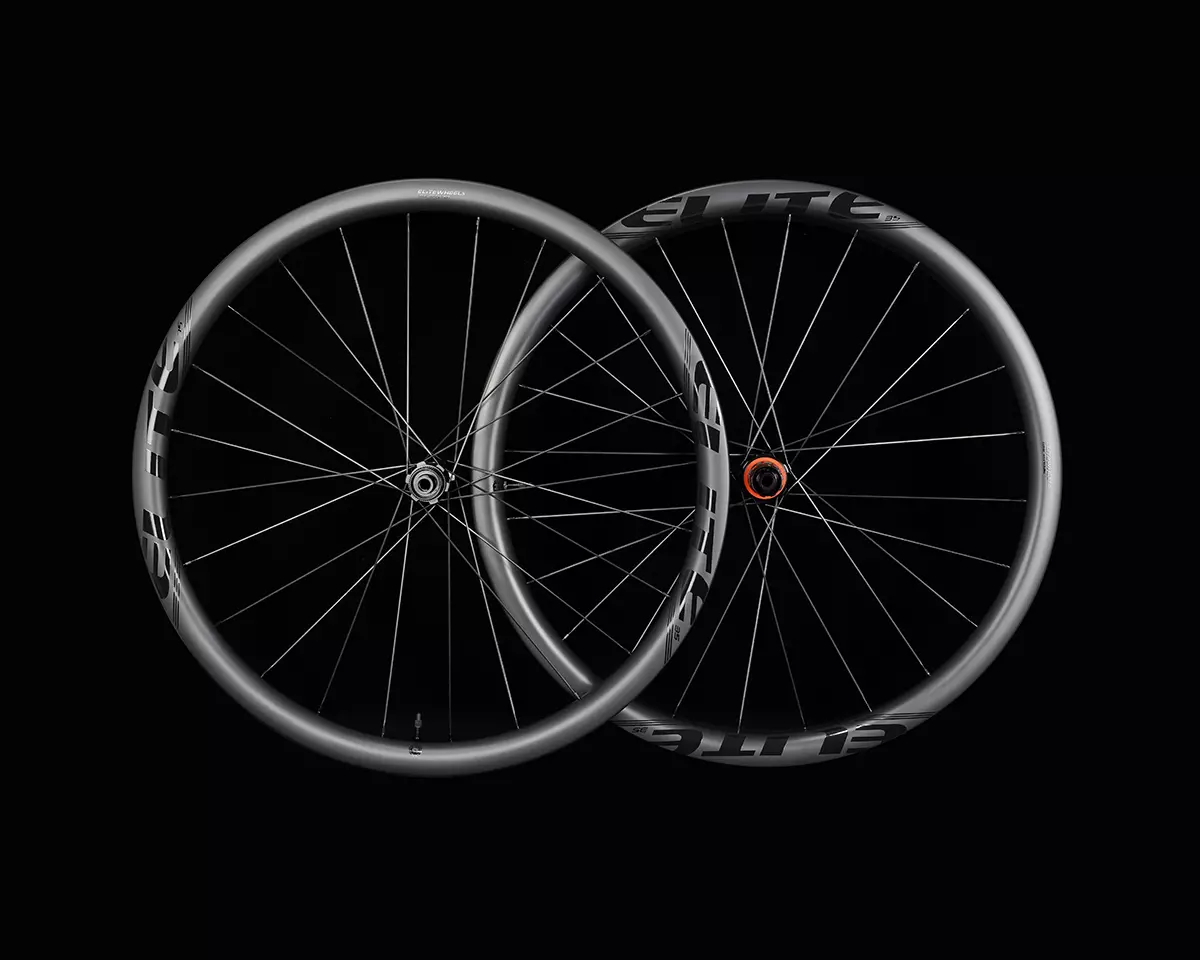 Wheels
Road Bikes
Just as the tires of road bikes and gravel bikes are different, so are the wheels. Elitewheels has a large selection of both carbon gravel and road wheels. Road wheels tend to be narrower to fit narrower tires. While traditionally road bikes mostly featured rim brakes, today most feature disc brakes like their mountain bike cousins. Wheels are available in both rim and disc brake versions. Different models accommodate tubular, tubeless, and clincher tires. Most wheels are tubeless ready, meaning they can be used with clincher and tubeless tires. The Elitewheels Drive series uses carbon spokes and lightweight uni carbon fiber to deliver an all-round wheel suited to anything from training to professional racing.
Gravel Bikes
The wheels of gravel bikes are exclusively disc brake. Due to the different demands of gravel riding and racing, this is the obvious choice. Wet and muddy conditions are where disc brakes truly shine. The wheels can be similar to road bikes, though they are wider to accommodate wider tires. Elitewheels has multiple options, including the brand new budget-friendly carbon fiber Marvel G35 wheelset, as well as the performance carbon fiber Drive Six and Drive G45 wheelsets.
Weight
Road Bikes
In the area of weight, road bikes tend to be lighter. There is quite a variation among them. Carbon fiber can be found widely among the two different kinds of bikes. Road bikes tend to have narrower, lighter tires. Rim brake bikes tend to be several hundred grams lighter than disc brake bikes, everything else being equal, and road bikes tend to have more choices in terms of ultralight groupsets.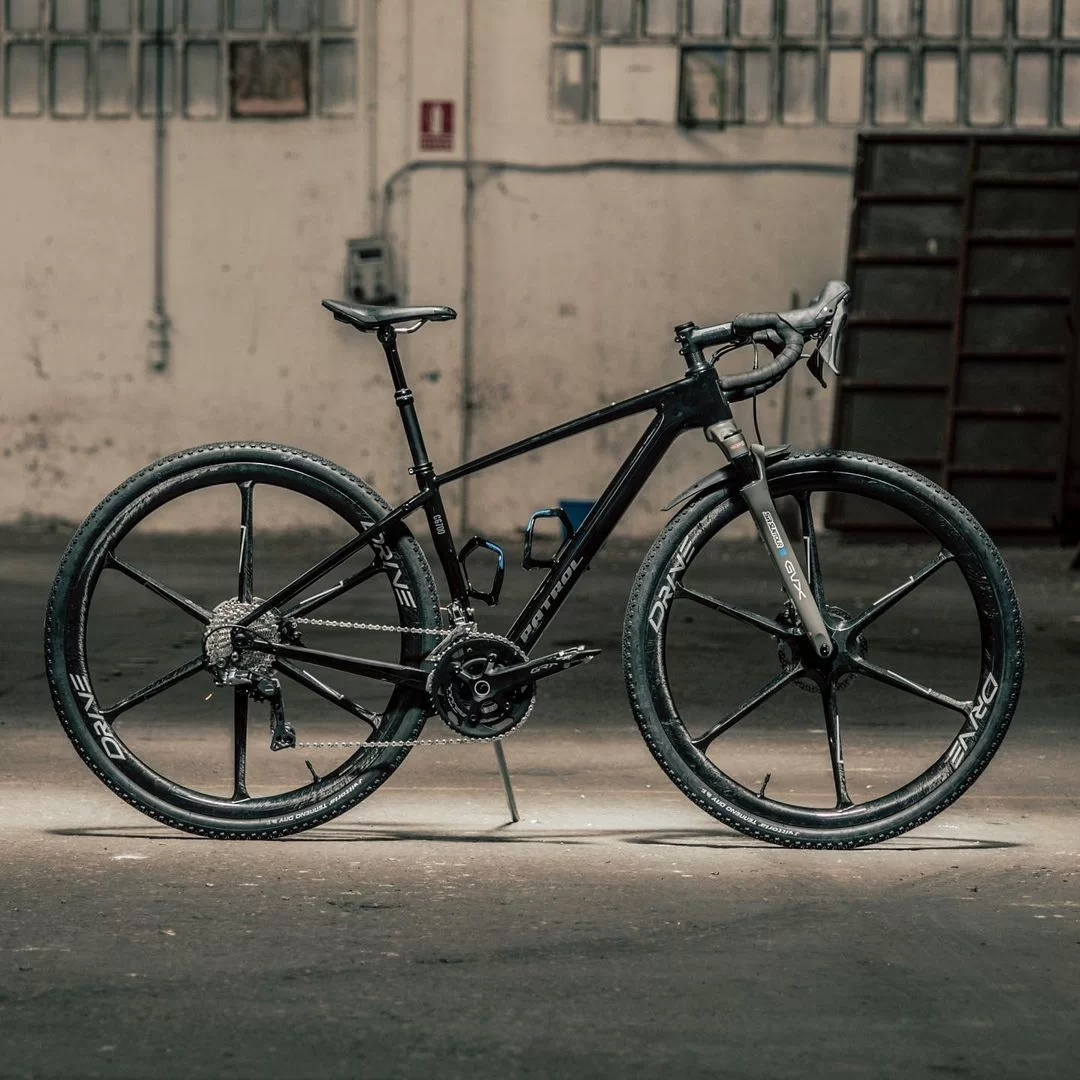 Gravel Bikes
Disc brakes, larger tires, and larger cassettes tend to contribute to the overall weight of a gravel bike. Despite these factors, however, gravel bikes can still be made to be very light. An example of how to make a gravel bike even lighter is to choose the right parts. It is well accepted that the most effective weight to shave weight off a bike is in the wheels. Many bicycles do not come with the best of wheels. Our carbon fiber Drive G45 gravel wheel comes in at only 1300 grams for the pair.
Ride Feel
Road Bikes
The next difference is in the overall feel of the two bikes. Many differences have been noted so far. Road bikes tend to ride harsher due to narrower tires requiring higher pressures. This tends to make the tire deform less when on an uneven or bumpy surface. The geometry is also more aggressive, making the ride less comfortable over long periods of time.  Road bikes to have one big advantage, however. Having a lightweight or aero bike can feel amazing. The extra speed can make riding feel fun.
Gravel Bikes
The wide tires of a gravel bike hold more air than those of traditional road bikes. They can be run at lower pressures and can make even rough surfaces seem smooth. Their relaxed geometry makes riding to the shop or riding a century much more comfortable. What they lack in speed on the road is made up for by their comfortable ride.
Performance
Comparing the performance of different kinds of a bikes is like comparing apples to oranges. Road bikes and gravel bikes perform best in the environment they are designed for. Road bikes do best on paved roads, and gravel bikes do best on … wait for it … gravel! They will have compromised performance riding on other kinds of terrain. Gravel bikes to be more versatile as it is easy to ride a gravel bike on the road, but it can be tricky to ride a road bike in gravel.