We have new products on shelves today, they are Drive carbon wheel sets. To create a more comprehensive and representative product and to repay the loyal customers of Elitewheels, we create the brand new Drive series.
This is a disruptive wheel set with higher performance advantages. Drive Disc is the lightest climbing wheel set weighing only 1260g. The ultra lightness of Drive attributes to the use of UNI technology of Elitewheels. You can imagine how easy and effort-saving it is when you are cycling uphill with Drive wheel set.
The second highlight of Drive is that it uses carbon spokes. Carbon spokes have higher stiffness and higher tensile strength, the lateral response is 7% higher than that of equivalent steel spokes, and the high frequency vibration absorption capacity of carbon spokes is stronger than that of steel spokes. It can provide better aerodynamics and excellent stability, giving you an advantage in full speed sprint and high-power climbing.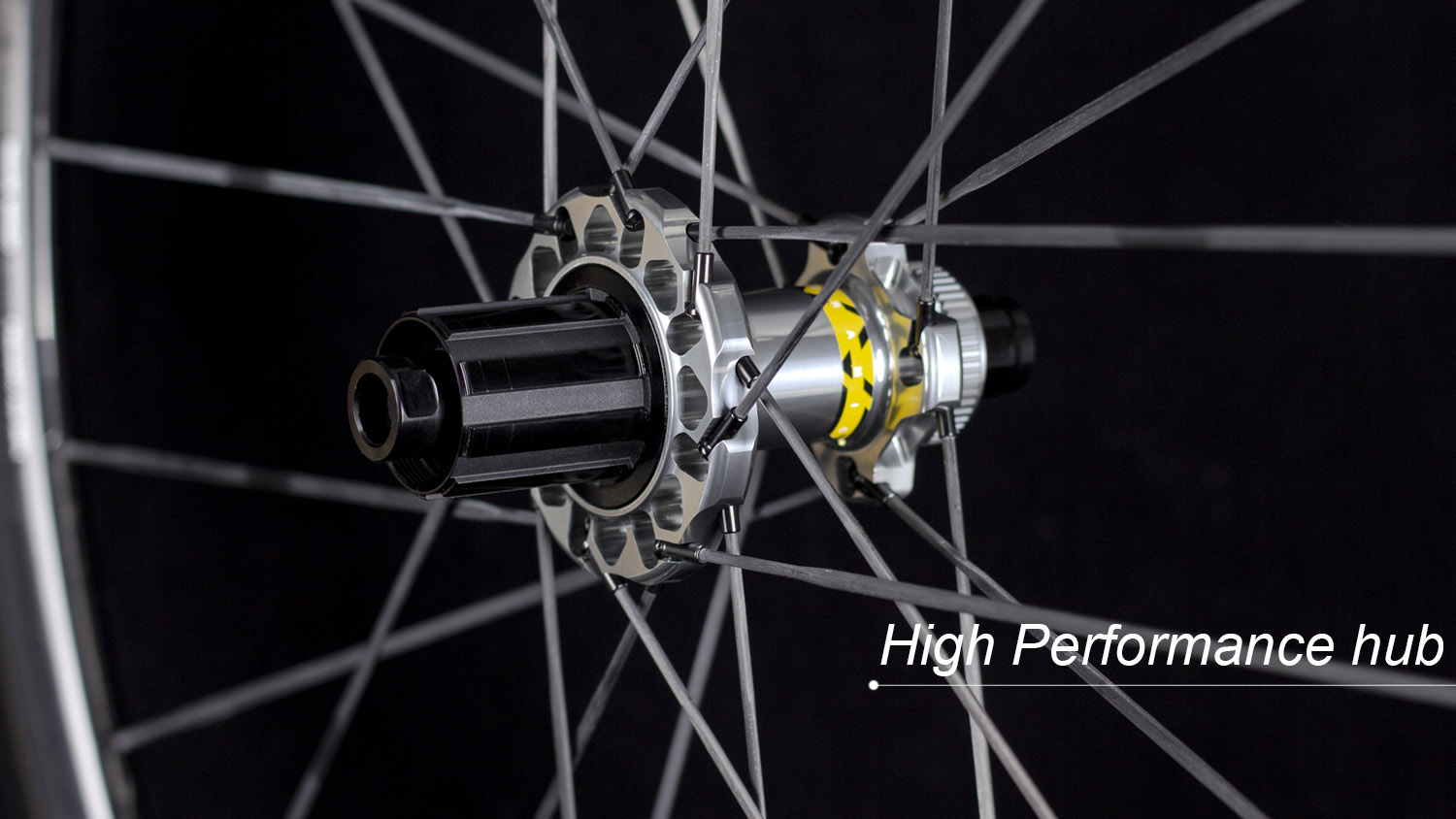 Another bright spot of Drive is its high performance hub. The front hub uses 6803 ceramic bearings and the rear hub uses three 6803 bearings and one 6903 bearing. The larger the bearing, the better the rigidity. On the premise of ensuring the performance output of the hub, we try to reduce the weight on the hub body and minimize the rolling resistance. After 6 months of continuous design and improvement, we have found the best geometric angle of the hub so that the spoke tension on the driving side is the same as the tension on the non-driving side, which is very important. In this way, the stability of the wheels can be improved to a greater extent when entering a curve quickly. Meanwhile, both front and rear hubs use S&S ceramic bearings,ceramic bearings further increase hub rolling efficiency with lower rolling resistance.
One feature that can not be ignored for Drive is the marbling on the rim surface. The marbling is actually made from unimpregnated UD dry fibre that are manually disoriented and placed irregularly on the surface of the rim with the UD carbon fiber as the bottom layer. It is unique, the marble of each rim is different, the form is similar but never repeated, it is the representative of personalized products
Drive carbon wheel set is a comprehensive wheel set with ultra lightness, carbon spokes and high performance hubs. It will bring you a brand new riding experience connected with effort-saving, easy handling and perfect stability. Now we have Drive 40V, Drive 50V, Drive 40D and Drive 50D. And Drive 45D is on the way.